Gallery Shows

JUMP TO: Current Show | Upcoming Show | Annual National Show
Past Shows | 2014 Gallery Schedule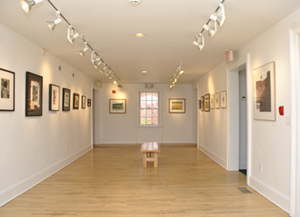 The Gallery at East End Arts has changing exhibits every four to six weeks. Year-round juried shows provide numerous opportunities for all media types to be exhibited. Juried shows during 2014 are of the theme The Creative Process. Through our Annual National Show, we are pleased to provide artists, both local and national, the opportunity to exhibit in a nationally recognized show with judges of preeminent credentials. We host an Annual Members' Show which is non-juried and open to all East End Arts members. Our Annual Winners' Show features multiple works from each the previous year's 'Best in Show' artists. Each December, our galleries are transformed into a Holiday Gift Boutique, where we sell unique, handmade creations by East End Arts member-artists, perfect for holiday gift giving.
Members receive a 15% discount on all Gallery and Gift Shop purchases.
Stop in and see what's happening in our Gallery!
Gallery Hours: Tuesday - Saturday, 10 AM - 4 PM


CURRENT SHOW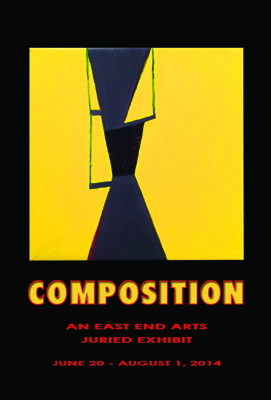 click image for more info >>
UPCOMING SHOW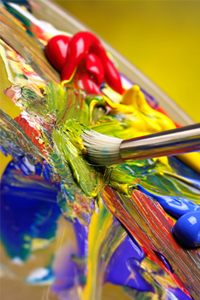 click image for more info >>


2014 Gallery Schedule: The Creative Process
For information about entering your artwork into our Gallery shows, click here
ANNUAL MEMBERS' SHOW: THE MUSE
All Media | Non-Juried
JANUARY 24 – MARCH 7, 2014
Reception: January 24, 5-7 PM
Sponsored by Tanger Outlets, Riverhead
...........................
SHADOW
All Media | Juried
MARCH 14 – APRIL 18, 2014
Reception: March 14, 5-7 PM
Juror: Ivan Kustura, Artist
Sponsored by Peconic Bay Medical Center
...........................
LINE
All Media | Juried
APRIL 25 – JUNE 13, 2014
Reception: April 25, 5-7 PM
Jurors: Hideaki Ariizumi, Architect, Artist, Owner, ArtSites Gallery
and Debbie Ma, Artist
...........................
COMPOSITION
All Media | Juried
JUNE 20 – AUGUST 1, 2014
Reception: June 20, 5-7 PM
Juror: Eric Brown, Artist and Co-Owner, Tibor de Nagy Gallery, NYC
...........................
ANNUAL NATIONAL SHOW: THE CREATIVE PROCESS
Two-Dimensional Art | Juried
AUGUST 8 – SEPTEMBER 24, 2014
Reception: August 8, 5-7 PM
Jurors: Gerald Peters, Owner, Gerald Peters Gallery in New York, NY and Sante Fe, NM
and Peter Marcelle, Director, Gerald Peters Gallery, New York, NY; and Owner, Peter Marcelle Project, Southampton, NY
...........................
ANNUAL WINNERS' SHOW
OCTOBER 2 – OCTOBER 31, 2014
Reception: October 2**, 5-7 PM
Group Show of Best in Show Artists from 2013: Jonathan Pearlman, Nancy Scherl, Win Zibeon, Katherine Liepe-Levinson, Dolores Cinquemani, Toby Haynes.
**Different this year: Winners' Show will open on a Thursday, not Friday.
...........................
HOLIDAY GIFT BOUTIQUE
NOVEMBER 15 – DECEMBER 23, 2014
Reception: November 15, 12-5 PM


Programs of the East End Arts Gallery are made possible with public funding provided by New York State Council of the Arts, Suffolk County, and the Town of Riverhead.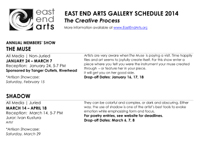 Theme: The Creative Process