45th Anniversary Celebration Concert
Adult Class: Painting Landscapes with Artist Adam Straus
Fridays starting March 2, 2018, 2:00 - 5:00 pm (March 2 - 16 / 3 classes)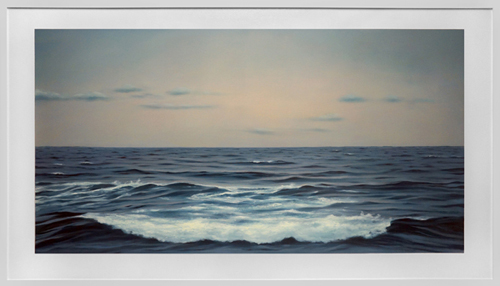 Location:
East End Arts School, 141 E. Main Street, Riverhead, NY 11901
Description:
Instructor: Adam Straus
In this workshop students will paint from images (photos, sketches, or reproductions) of landscapes that are of interest to them. Students will work on small canvas boards, stretched canvases, or wood panels. Instructor will do demonstrations of different painting techniques, focused on the interests of each student. Some of the traditions and history of landscape painting will be covered as well as contemporary artists working with ideas of landscapes and the relevance of rendering them in today's world. Instructor will also show and discuss the work of artists that may be relevant to individual student's work. The course is open to students working in oil and acrylic at all levels.
Cost per session: $180 EEA members / $216 non-members

SESSION I: FRIDAYS, October 13, 20, 27, 2:00 – 5:00 PM (3 classes)
SESSION II: FRIDAYS, January 5, 12, 19, 2:00 – 5:00 PM (3 classes)
SESSION III: FRIDAYS, March 2, 9, 16, 2:00 – 5:00 PM (3 classes)

More about the Instructor: Adam Straus
Adam Straus is known for his majestic and luminous depictions of the sublime in his paintings, which are often saturated with a deep concern about social and environmental issues. His penetrating dark humor can transport the viewer to post-apocalyptic worlds and often offers a wry observation on how humans have altered the natural landscape. A monograph on his work was published by Gli Ori, Italy, in 2016, with an essay by author and critic Amei Wallach who writes that "The tradition into which Straus dared to tread … was sorely in need of reanimation. His disruptions in the years since have unsettled received assumptions as much through dark humor and bravura painting as through offering a reassessment of what it means to paint the beauty of nature in ugly times. It is important to him that his paintings are accessible… But that is only the first, skin-deep level, and it is animated by compound subterranean layers of passionate conviction, cosmic yearning, and comedy." Work by Adam Straus is numerous museum collections including the Parrish Art Museum, Bridgehampton, NY; List Visual Center, M.I.T., Cambridge, MA; Butler Institute of American Art, Youngstown, OH; The Art Museum at F.I.U., Miami, FL; Mead Art Museum, Amherst, MA; Tufts University Art Gallery, Somerville, MA; and the William College Museum of Art, Williamstown, MA, among others. Straus lives and works in Riverhead, NY.


Advance registration required:

CLICK HERE TO REGISTER >>

To start registering for classes online at the discounted member rates, click the above link to begin registering for classes and be sure to add your membership level when checking out.
If already a member and new to online class registration, please call 631-369-2171 to confirm your online account is set-up to register at the discounted member rates.