ARTworks 2017 Gala
2017 Lead Sponsor:
Peconic Landing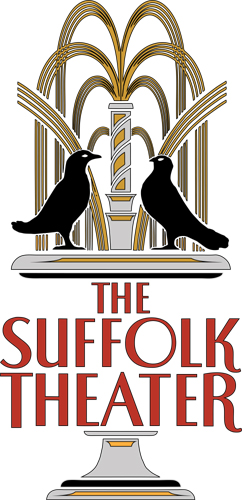 To be held at the Suffolk Theater
118 E Main St, Riverhead, NY
Saturday, May 6, 2017
6 - 11 PM
At the Suffolk Theater
118 E Main St, Riverhead, NY
click here for Google Maps directions >>

HONORING
Senator Kenneth P. LaValle
Reverend Maryanne McElroy
Peconic Landing
The buzz has already started on the 2017 Gala: don't miss this opportunity to be a part of this exciting, high-profile East End Arts event.

Festivities include:
• Cocktails & Hors d'oeuvres
• Dinner & Dancing
• Live & Silent Auctions
Cocktail Attire
Proceeds from this fundraising event support our mission to build and enrich our community through the arts by way of education, support, advocacy, and inspiration.
---
TICKETS
Tickets are $225 per person
RSVP deadline: Monday, April 24, 2017
East End Arts is qualified by the IRS to receive contributions that are deductible for Federal income tax purposes. This charitable organization is registered by the Attorney General of the State of New York. The latest annual report can be obtained from the organization or from the office of the Attorney General by writing the Charities Bureau, 120 Broadway, New York, NY 10271. Registration does not imply endorsement. The tax-deductible portion of each dinner ticket used is $110. (Updated 3/2017 for Gala 2017)
---
SPONSORSHIP
For more information about sponsorship opportunities, contact Patricia Drake Snyder: psnyder@eastendarts.org or 631-727-0900 x304
---

ARTworks 2017 Spring Gala Committee
Andrea Klausner, Jim Lennon, Patricia Lutzky, Eileen McGuire, John McLane, Anita Nigrel, Melinda Novak, Donna Schick, Jane Tintle, Robert Ward
Committee in formation - to join, contact psnyder@eastendarts.org
---

SPECIAL THANKS to our 2017 ARTworks Gala Sponsors!
Lead Sponsor
MASTER ARTIST Sponsors
PRODUCER Sponsors
DIRECTOR SPONSORS
Emilie & Michael Corey
Peconic Bay Medical Center
Riverhead Building Supply
Suffolk County National Bank


DINNER COMMITTEE SPONSORS
Ellen Albert & David Griggs
Mary & John Hull
Andrea & Ron Klausner
Lazer, Aptheker, Rosella & Yedid, P.C.
Eileen McGuire & John McLane
Cathy & Enzo Morabito
Melinda Novak
Tesha & Jeffrey Ostrager
Annika & Stephen Shapiro
Barbara & James Smith
---

Photos taken at our May 7, 2016 ARTworks Gala fundraiser at East Wind in Wading River, honoring Bank of America, with keynote address by honorary chair Nile Rodgers, Grammy-winning composer, producer, arranger, guitarist, and co-founder/chairman of We Are Family Foundation!