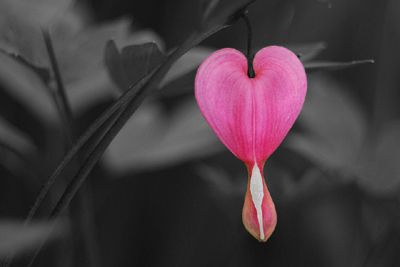 News Release
FOR IMMEDIATE RELEASE
Press contact: Stephanie Smith Israel
631-727-0900
sisrael@eastendarts.org
Images Available Upon Request
New Art Exhibition Featuring Local Photographer
DIANE WOODCHEKE
At Riverhead Town Hall Gallery
Exhibition starting September 4, 2015
Presented by East End Arts
(RIVERHEAD, NY, August 24, 2015) –– East End Arts is pleased to announce a new art exhibit at the Riverhead Town Hall Gallery featuring fine art photographer Diane Woodcheke of Calverton. The exhibition will open on Friday, September 4 and will run through November 30, 2015, and can be visited during Town Hall open office hours: Mondays through Fridays, 9:00 AM to 4:00 PM. Riverhead Town Hall is located at 200 Howell Avenue, Riverhead, NY (corner of Howell and East Main Street; 631-727-3200). The public is welcome; admission is free. All exhibited work is for sale. To purchase, contact East End Arts at 631-727-0900.
Diane Woodcheke has had her eye to the viewfinder since she was very young, using her mother's camera every chance she could. She studied photography in high school and in 1986 got her first SLR camera. As the world of photography turned digital, in 2006 her digital era began. Diane was born and raised in Queens, NY. In her early teens her family moved out to Long Island. As an adult, over the years, she has moved further and further east on Long Island. Currently living on the North Fork, she has a never-ending supply of interesting subjects and beauty that can only be found in this region. This is her inspiration for the ongoing "Visions of the East End" series. As a fine art photographer she enjoys capturing fleeting moments in nature or just the right light in a landscape scene. She has won numerous awards in juried exhibitions including Best in Show. She regularly displays her work in galleries and museums throughout Long Island. She has had her work published in local magazines, newspapers and websites. As an event photographer she has the pleasure of catching once in a lifetime moments for people to cherish forever. She shoots weddings, corporate, private and non-profit organization's events. Her photography is not only used as keepsakes, but is used in print, advertising and websites. For more information visit her website http://www.dwoodcheke.com/.
The Riverhead Town Hall art exhibits are a collaborative effort on the part of East End Arts and the Township of Riverhead to support local artists and introduce their works to the community.
For more information contact Jane Kirkwood, East End Arts Gallery Director: 631-727-0900 or gallery@eastendarts.org.
# # #
East End Arts, established in 1972, is a 501(c)3 not-for-profit arts organization, and operates a School of the Arts, an Art Gallery, and presents a variety of events and programs to promote the arts year-round. Proceeds from all events, sales, classes, donations, and memberships benefit the mission and commitment to building and enriching our community through the arts by way of education, support, advocacy, and inspiration.