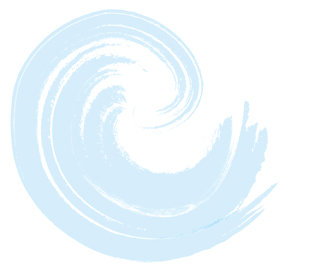 News Release
FOR IMMEDIATE RELEASE
Press contact: Stephanie Israel
631-727-0900
sisrael@eastendarts.org
Images Available Upon Request
Special Event to Benefit East End Arts
Fischer Art Glass Collection Private Viewing & Reception
Saturday, October 3, 2015
(RIVERHEAD, NY, September 3, 2015) –– East End Arts, a multi-award winning nonprofit arts organization, is thrilled to announce a very special fundraising benefit event: Fischer Art Glass Collection Private Viewing and Reception, to be held on Saturday, October 3, 2015, from 3:00 PM to 7:00 PM, at the residence of Olivia and Harlan Fischer in Head of the Harbor, NY. This is an exclusive opportunity to view a private gallery showcasing an extensive museum-quality Art Glass Collection, which features works by internationally renowned glass artists, including: Richard Cermak, Keke Cribs, Dan Dailey, Richard Jolley, Warren Langley, Alison Ruzsa, and Mary Van Cline. Cocktails and a sumptuous spread of hors d'oeuvres will be served. Luxury transportation will be provided from East End Arts to and from the Fischer residence in Head of the Harbor, NY. Transportation departs East End Arts in Riverhead, NY, at 3:00 PM and returns at approximately 7:00 PM. En route to the event, there will be a special art talk with Charles A. Riley II, PhD, on "Color, Form and Contemporary Glass: an exploration of glass as sculpture." Dr. Riley is the curator of sculpture at the Chimei Museum and a curator-at-large of the Nassau County Museum of Art as well as a critic and author of several books on contemporary art.
A limited number of tickets are available for only $125 per person for this exclusive opportunity; tickets are available on a first-come, first-served basis.
For more information and to purchase tickets, visit:
https://eastendartsorg.presencehost.net/calendar/events.html/event/2015/10/03/fischer-art-glass-collection-private-viewing-reception.
Tickets can be purchased on East End Arts website at the above link, or by calling 631-727-0900.
For more information, contact Anne Tschida Gomberg, East End Arts Development Director, at 631-727-0900 and agomberg@eastendarts.org.
# # #
East End Arts, established in 1972, is a 501(c)3 not-for-profit arts organization, and operates a School of the Arts, an Art Gallery, and presents a variety of events and programs to promote the arts year-round. Proceeds from all events, sales, classes, donations, and memberships benefit the mission and commitment to building and enriching our community through the arts by way of education, support, advocacy, and inspiration.