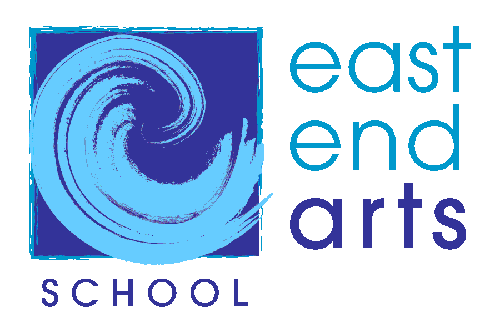 News Release
FOR IMMEDIATE RELEASE
Press contact: Stephanie Smith Israel
631-727-0900
sisrael@eastendarts.org
Photos Available Upon Request
Printmaking Demonstration Workshop, FREE
Thursday, September 24, 2015, 6:00 – 8:00 PM
At the East End Arts School, Riverhead
(RIVERHEAD, NY, September 11, 2015) –– The East End Arts School is thrilled to announce a Printmaking Demonstration Workshop, free for public attendance, to be held on Thursday, September 24, 2015, from 6:00 to 8:00 PM at the East End Arts Carriage House located behind the EEA School, 141 E. Main Street in Riverhead, NY. Instructors Dawn Daisley and Andrea Cote will offer demonstrations with student participation in various methods of printmaking including monoprints, relief printing, etching and more. Advance registration is preferred by contacting 631-369-2171 or education@eastendarts.org.
For more information, visit
https://eastendartsorg.presencehost.net/calendar/events.html/event/2015/09/24/free-printmaking-demonstration-workshop.
Instructor Andrea Cote is an East End Arts faculty member focusing on two-dimensional media. Andrea is a multi-disciplinary artist living in Flanders, New York. She has exhibited her work both nationally and internationally at venues including The Philadelphia Museum of Art, Islip Art Museum, Delaware Art Museum, Rotunda Gallery, Abrons Arts Center, The Print Center, The Moore Gallery, and PanAmerican Art Projects. Her performances have been presented at The Neuberger Museum, The Philadelphia Fringe Festival, The Peekskill Project, Chashama, Scope Art Fairs, The Dumbo Arts Festival, Photo Buenos Aires and the Jackson Pollock Centennial Celebration. Her work has been reviewed in The New York Times, The Miami Herald, The New Times, Newsday, Artinfo.com, and Wynwood Art Magazine. She is the recipient of grants from the Robert Blackburn Printmaking Workshop and the Barbara Deming Memorial Fund, as well as two SOS Grants from the New York Foundation for the Arts and a 2014 NYSCA Creative Individuals Grant. In the spring of 2012 she had a 13-year survey of her work, "Body of Evidence," at Dowling College. In the summer of 2013 she presented "Eyes on Main Street," a large-scale multimedia community public project for downtown Riverhead. This September 2014 she will have a 2-person show at art sites gallery in Riverhead, "Out of Time". For more information, visit http://www.eastendarts.org/school/faculty/andrea-cote.html.
Instructor Dawn Daisley is an East End Arts faculty member focusing on printmaking. Dawn studied at Parsons School of Design where she believed graphics to be the visual language of her generation. She lived in the East Village in the 1970's and viewed the pop art of that period as an ethnographer, trying to find parallels to her own experiences as a graphic designer. Dawn feels combining art, science and technology will be the future of artistic expression… art that speaks of a culture and its people. Dawn returned to school as a student at Pratt Institute for a BFA in Art & Design Education and found purpose, confidence and self-awareness in her abilities as a learner, teacher, and artist. She continued to complete an MA in Studio Arts at Adelphi University. Her work combines her years of professional experience in graphics and communication with fine art esthetics, creating a unique perspective. For more information, visit http://www.eastendarts.org/school/faculty/dawn-daisley.html.
For information on additional music and arts classes and workshops at the East End Arts School, visit http://www.eastendarts.org/school/classes.html.
# # #
East End Arts, established in 1972, is a 501(c)3 not-for-profit arts organization, and operates a School of the Arts, an Art Gallery, and presents a variety of events and programs to promote the arts year-round. Proceeds from all events, sales, classes, donations, and memberships benefit the mission and commitment to building and enriching our community through the arts by way of education, support, advocacy, and inspiration.