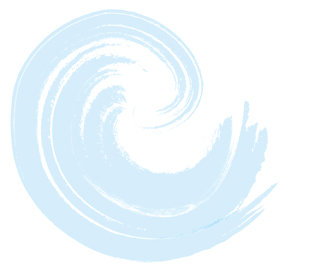 News Release
FOR IMMEDIATE RELEASE
Press contact: Stephanie Israel
631-727-0900
sisrael@eastendarts.org
Images Available Upon Request
East End Arts Presents
Arts Mean Business Seminar & Networking Event
Theme: "Local to Global"
Thursday, October 8, at Suffolk Theater
(RIVERHEAD, NY, September 17, 2015) –– East End Arts is pleased to announce their fourth annual arts and business seminar and networking event titled Arts Mean Business to be held at The Suffolk Theater on Thursday, October 8, 2015 from 9:00 AM to 11:00 AM. East End Arts invites business owners, artists, local government, arts organizations, community leaders, nonprofit organizations, and community members to this arts and business presentation demonstrating the value of small businesses partnering with the arts to strengthen the economic vitality of Long Island and beyond, with the theme "Local to Global". The Suffolk Theater is located at 118 E. Main Street, Riverhead, NY 11901. The event will include:
• The positive local impact that two annual East End Arts JumpstART events have had on both the Riverhead community and businesses;
• Riverside Revisited's crowdsourced placemaking through a partnership between the local community, the municipality and the private sector to co-create beautiful downtowns destinations;
• Patchogue Arts Council's PAC MAC Festival granting artists stipends to partake in arts and cultural events through out the downtown Patchogue area to enhance local businesses' vibrancy;
• Plans by Conifer Realty of Rochester and the nonprofit Community Development Corporation of Long Island to develop Riverhead's first artist priority affordable apartments: Peconic Crossing;
• Sustainable Long Island and Long Island Art Alliance's partnered research and plans to develop arts and culture-based corridors in order to increase international tourism on Long Island.
• Networking opportunity featuring artist promotional materials and business cards.
For more information, and to register online, visit https://eastendartsorg.presencehost.net/calendar/events.html/event/2015/10/08/arts-mean-business-seminar-networking-event. The registration fee is $10 in advance for East End Arts members; $15 in advance for non-members, and $20 at the door.
This year artists are invited to display promotional materials and business cards. Interested artists may mail or deliver 25 copies (maximum dimensions of 8 ½ x 11) expo sheets along with business cards by October 2 to East End Arts (Attn: 2015 Arts Mean Business, 133 E. Main Street, Riverhead, NY 11901) in order to have their information on display during the networking portion of this event. For more information, visit https://eastendartsorg.presencehost.net/calendar/events.html/event/2015/10/08/arts-mean-business-seminar-networking-event.
This seminar will put into perspective the important role the arts plays in developing unique experiences, therefore attracting new customers and tourists to local businesses. The large artist-based community developments discussed during this event could be instilled anywhere on the globe in order to encourage economic growth to neighboring businesses – and they are happening right here on Long Island.
Speakers include:
• Patricia Drake Snyder: Executive Director of the East End Arts in Riverhead, founder of JumpstART program;
• Caitlyn Shea: professional visual artist, JumpstART artist and mentor, creator of Hummingbird Mural in downtown Riverhead;
• Siris Barrios: Community Liaison for Riverside Rediscovered crowdsourced placemaking;
• Lori Devlin: President of Patchogue Arts Council, creator of PAC MAC Festival;
• Allen Handelman: Vice President of Development at Conifer Realty, developer for Peconic Crossing artist priority housing in Riverhead;
• Theresa Statz-Smith: Executive Director of Long Island Arts Alliance (LIAA), partnering with Sustainable Long Island to create arts and culture based corridors.
Attendees will walk away with ideas for incorporating the arts, an understanding of the potential economic benefits of working with the arts community, and the knowledge of proven examples of revitalization through the arts.
Robert Lynch, President and CEO of Americans for the Arts was quoted as saying "Understanding and acknowledging the incredible economic impact of the nonprofit arts and culture industry, we must always remember their fundamental value. They foster beauty, creativity, originality, and vitality. The arts inspire us, soothe us, provoke us, involve us, and connect us. But they also create jobs and contribute to the economy."
Joanne Minieri, Deputy Suffolk County Executive and Commissioner of Economic Development was quoted saying: "Cultural events and the performing arts have an amazing economic impact on our local downtown businesses. They build a sense of community and they encourage our residents to visit our fine local shops and world-class restaurants."
East End Arts' Arts Mean Business seminar and networking event is sponsored by All for the East End (AFTEE), Conifer Realty, Long Island Arts Alliance, Long Island Community Foundation, New York State Council on the Arts, Riverhead Chamber of Commerce, Suffolk County Department of Economic Development, The Suffolk Theater.
For more information, contact East End Arts at 631-727-0900 or visit
https://eastendartsorg.presencehost.net/calendar/events.html/event/2015/10/08/arts-mean-business-seminar-networking-event.
# # #
East End Arts, established in 1972, is a 501(c)3 not-for-profit arts organization, and operates a School of the Arts, an Art Gallery, and presents a variety of events and programs to promote the arts year-round. Proceeds from all events, sales, classes, donations, and memberships benefits the mission and commitment to building and enriching our community through the arts by way of education, support, advocacy, and inspiration.