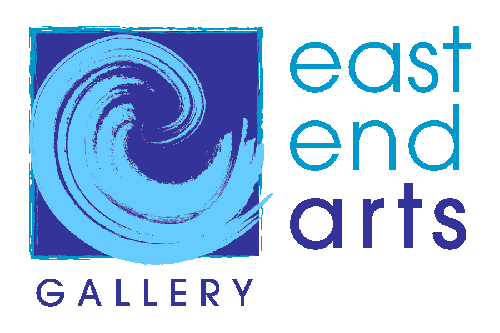 News Release
FOR IMMEDIATE RELEASE
Press contact: Stephanie Israel
631-727-0900
sisrael@eastendarts.org
Images available upon request
Open Call for Artists
Theme: OUT OF YOUR MIND
Opportunity for Artists: East End Arts Annual Non-Juried Members Show
Show Dates: January 29 – March 4, 2016
(RIVERHEAD, NY, December 3, 2015) –– The East End Arts Gallery is pleased to announce an open call for artist participation in the upcoming non-juried, all media Annual Members Show scheduled to open with a reception on Friday, January 29, 2016, from 5:00 PM to 7:00 PM. The theme of the show is Out of Your Mind, and the show is open to all artists.
East End Arts Gallery Director Jane Kirkwood comments on the theme: "When inspiration comes from your imagination, your dreams, your emotions, or just from fun playing with form, the results can be quite enchanting. A made up landscape or person (figurative or abstract) is guaranteed to be unique. All members are welcome to bring in one entry for exhibit." This is a guaranteed opportunity to participate in a group show, with the only requirement being that all artists must be or become a member of East End Arts. The show will run from the opening on January 29 through March 4, 2016. The East End Arts Gallery is located at 133 East Main Street in Riverhead, NY.
East End Arts is accepting original works in all media, one entry per artist. All wall art must be wired for hanging. Works can have a maximum dimension of 14 inches wide and 40 inches high, including frame. Weight for wall art must be 10 lbs or less. Sculpture must weigh less than 30 lbs and not measure more than 14 inches wide in any direction, and can be up to 72 inches in height. Poets may enter one poem framed and wired for hanging, frame not exceeding 14 inches wide. Artists are encouraged to enter their work for guaranteed participation in this non-juried show; the only requirement is that artists become a member of East End Arts before or at the time of drop-off.
All media entries must be dropped off in person at the East End Arts Gallery on:
• Thursday, January 21, 2016, from 10 AM to 4 PM;
• Friday, January 22, 2016, from 10 AM to 4 PM; or
• Saturday, January 23, 2016, from 10 AM to 3 PM.
For all size and entry requirements and details, view the complete prospectus at https://eastendartsorg.presencehost.net/calendar/event/2016/01/21/1453352400/artist-entry-drop-off-for-annual-members-show-out-of-your-mind/112022. For more information about membership, visit http://www.eastendarts.org/membership/membership/.
An Opening Reception will be held on Friday, January 29, 2016 from 5:00 PM to 7:00 PM, where guests will have an opportunity to meet the artists. This free event is open to the public. Refreshments will be served.
This show is one of seven art shows of 2016 at the East End Arts Gallery, under the continuing umbrella theme "The Creative Process". The complete 2016 Gallery Schedule can be viewed at http://www.eastendarts.org/gallery/.
For more information, contact Gallery Director Jane Kirkwood at 631-727-0900 or gallery@eastendarts.org.
# # #
East End Arts, established in 1972, is a 501(c)3 not-for-profit arts organization, and operates a School of the Arts, an Art Gallery, and presents a variety of events and programs to promote the arts year-round. Proceeds from all events, sales, classes, donations, and memberships benefit the mission and commitment to building and enriching our community through the arts by way of education, support, advocacy, and inspiration.