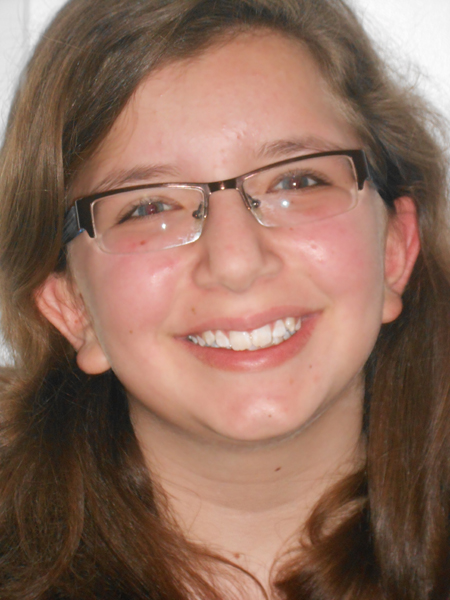 News Release
FOR IMMEDIATE RELEASE
Press contact: Stephanie Israel
631-727-0900
sisrael@eastendarts.org
Images available upon request
East End Arts Announces
2015 Recipient of the Ranny Reeve Memorial Scholarship:
Katerina Reich, Piano Student
(RIVERHEAD, NY, January 11, 2016) –– East End Arts is pleased to announce that Katerina Reich of Hampton Bays, a student of the East End Arts School's music program, is the award recipient of the Ranny Reeve Memorial Scholarship Fund's 2015 music scholarship. The scholarship was inaugurated in the December 2015 in honor of the memory of Ranny Reeve, a renowned jazz pianist, inspirational music educator, and a longtime faculty member and friend of East End Arts.
East End Arts Executive Director Pat Snyder remembers Ranny fondly: "Ranny touched the lives of so many people through music. It was always a pleasure to watch him encourage students, often by placing them side-by-side with professionals. It is fitting to honor him with a scholarship."
East End Arts is delighted to honor Ranny Reeve's memory by naming Katerina Reich as this year's scholarship recipient. Katerina Reich, is a twelve year old, seventh grade student at Hampton Bays Middle School, and started her music education with the piano at age four. She is a dedicated piano student of Tatiana Balepina at the East End Arts School and has been taking lessons with her since 2009. Since 2011, Katerina has successfully participated in piano competitions including New York Concert Festival, Golden Key Festival Competition, National Young Musicians Showcase Competition held by National League of Performing Arts, and the Suffolk Piano Teacher Foundation's Annual Competition. As a gold, silver, first, second or third place winner, Katerina has performed on the stages of New York. She has played at Merkin Concert Hall at Kaufman Center, Peter Norton Symphony Space, Bruno Walter Auditorium at Lincoln Center, and Staller Center at Stony Brook University. Katerina actively participates in many events and recitals of the East End Arts School. The latest performance was at the 20-year celebration of the East End Arts School held in August 2015 where she played a duet Polka by Berkovich. Katerina continues to study and build her repertoire which includes pieces by Bach, Beethoven, Chopin, Genishta and jazz compositions, and she plans to participate in all aforementioned events again this year. Every school year Katerina participates in the NYSSMA Music Festival (top scores) and the National Piano Guild Audition (top talent superior scores). In addition to her participation in NYSSMA for piano, she has added percussion (mallets) in 2014 and 2015. In 2015 she played jazz piano for NYSSMA, scoring Outstanding for both instruments. At Hampton Bays Middle School, Katerina plays percussion in the School, Jazz and Honors bands. Since entering middle school she has been nominated by the school's music department to participate in HMEA and SCMEA. She enjoys singing in her school's Harmonizers vocal group as well as participating in school plays. In addition, Katerina plays the piano at the St. Rosalie's monthly Youth Group mass.
East End Arts congratulates Katerina on this special honor and for all of her hard work and dedication to her music education.
The East End Arts School has 200 students each semester studying voice, piano, drums, violin, guitar and orchestral instruments, as well as music composition. Currently, the School is able to provide scholarships to 20% of our student body; and scholarships are still available.
For more information about the East End Arts School's music program, or how to contribute to the East End Arts School's Music Scholarship fund, please contact the East End Arts School: 631-369-2171, or visit http://www.eastendarts.org/school/scholarships.html to learn more.
# # #
East End Arts, established in 1972, is a 501(c)3 not-for-profit arts organization, and operates a School of the Arts, an Art Gallery, and presents a variety of events and programs to promote the arts year-round. Proceeds from all events, sales, classes, donations, and memberships benefit the mission and commitment to building and enriching our community through the arts by way of education, support, advocacy, and inspiration.