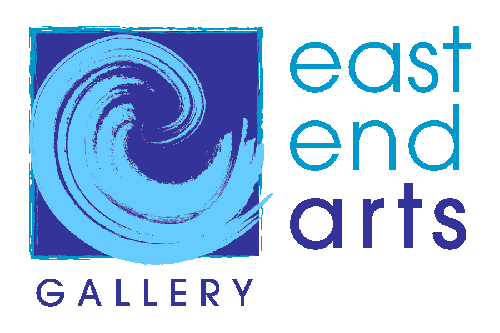 News Release
FOR IMMEDIATE RELEASE
Press contact: Stephanie Israel
631-727-0900
sisrael@eastendarts.org
Images available upon request
Open Call for Artists
East End Arts' 5th Annual National
Juried Art Competition & Exhibit
THE GALLERIST, THE ARTIST, THE CRITIC, & THE KID
Entry Deadline: April 5, 2016
Show Dates: August 5 – September 21, 2016
(RIVERHEAD, NY, January 29, 2016) –– The East End Arts Gallery is now accepting artist entries for their upcoming fifth annual national juried art competition and exhibit: The Gallerist, The Artist, The Critic, & The Kid. This year's unique theme will result in four shows: four different jurors choose four different exhibits from the same pool of entries. Artists are invited to enter their most excellent artwork on any subject. All entries will be juried four separate times by four different jurors from the same pool of entries, and will result in four separate exhibitions. The show chosen by gallery owner Peter Marcelle will be exhibited from August 5 through September 21, 2016 at the East End Arts Gallery, located at 133 E. Main Street in Riverhead, NY. The other three shows will be viewable on individual monitors within the Gallery. All four shows with their chosen winners will be viewable on YouTube and at http://www.eastendarts.org/gallery/national-show-2016.html.
Guest jurors for this competition are:
• The Gallerist: Peter Marcelle, Director, Gerald Peters Gallery, New York, NY; and Owner, Peter Marcelle Project, Southampton, NY;
• The Artist: Eric Ernst, internationally renowned artist and columnist;
• The Critic: Joyce Beckenstein, published art critique for NY Times & contributing editor to dozens of art periodicals; and
• The Kid: A 12-year-old kid chosen by lottery.
For more information about the jurors, visit http://www.eastendarts.org/gallery/national-show-2016.html.
Artists are invited to enter their most excellent artwork on any subject. East End Arts Gallery Director Jane Kirkwood encourages artists: "This is an incredible opportunity for artists to have their work viewed by three renowned names in the art world. To be noticed by one or more of these jurors could possibly result in future opportunities. We included 'the kid' to get the viewpoint of an art world 'innocent'. I can't wait to see what the jurors agree on—and where they diverge."
The East End Arts Gallery is now accepting entries online, which must be submitted by April 5, 2016 or by the late entry deadline of April 12, 2016 for an additional fee. Artists may enter a minimum of three and a maximum of five works for the same entry fee of $45. Entries are open to any two-dimensional media, including painting, drawing, original fine art prints, photography, and computer art. Original work only, no reproductions. No 'appropriated' elements, unless original artist is credited in the title of the piece. Due to shipping restrictions, artists submitting work must be from the contiguous United States (the lower 48 states and the District of Columbia). Artists will be notified of the jurors' decisions of inclusion in the show on or before June 3, 2016. If accepted, artists must ship the selected artwork per East End Arts outlined shipping instructions, available on the website; failure to do so will prevent inclusion in the show.
For complete prospectus and to enter, visit: http://www.eastendarts.org/gallery/national-show-2016.html.
The 'Best in Show' award winner will receive a seven-day stay in East End Arts' Artist Residence near Hamptons' Museums and Galleries, plus $1,000 cash, and inclusion in a group show at The Peter Marcelle Project, art gallery in Southampton NY. The winner will also receive 100 postcards announcing the National Show exhibition, which will feature the image of her/his artwork.
East End Arts Executive Director Pat Snyder comments: "We are pleased to be providing artists, both local and national, the opportunity to exhibit in a nationally recognized show with judges of formidable stature. Our fifth annual National Juried Art Show is a significant addition to the important and sophisticated art scene on the East End of Long Island."
The 5th Annual National Show is one of seven art shows of 2016 at the East End Arts Gallery, under the continuing theme "The Creative Process". For the complete gallery schedule and more details, visit http://www.eastendarts.org/gallery/.
For more information, contact Gallery Director Jane Kirkwood at 631-727-0900 or gallery@eastendarts.org.
# # #
East End Arts, established in 1972, is a 501(c)3 not-for-profit arts organization, and operates a School of the Arts, an Art Gallery, and presents a variety of events and programs to promote the arts year-round. Proceeds from all events, sales, classes, donations, and memberships benefit the mission and commitment to building and enriching our community through the arts by way of education, support, advocacy, and inspiration.