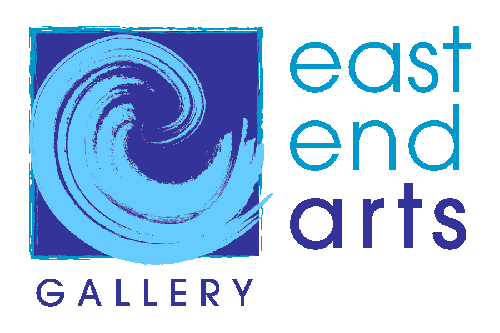 News Release
FOR IMMEDIATE RELEASE
Press contact: Stephanie Israel
631-727-0900
sisrael@eastendarts.org
Images available upon request
Open Call for Artists:
THE CONTEMPORARY PORTRAIT
An East End Arts Gallery Show
Entry Dates: June 9 – 11, 2016
Show Dates: June 17 – July 29, 2016
(RIVERHEAD, NY, March 23, 2016) –– The East End Arts Gallery is pleased to announce an open call for artist participation in the upcoming juried, all media art show, The Contemporary Portrait, at the East End Arts Gallery, opening with a reception on Friday, June 17 and running through July 29, 2016. The guest jurors for this show are Deanne Shashoua and Michael Lyons Wier of Lyons Wier Gallery, New York, NY. The East End Arts Gallery is located at 133 East Main Street in Riverhead, NY.
East End Arts Gallery Director Jane Kirkwood encourages artists and comments on the theme: "It's not just about replicating superficial features, it's about capturing something deeper and therefore more authentic about an individual. It's the gesture that predicts the character, an expression that reveals the thinker. When skill expresses insight, the artist rocks the portrait."
Original works in all media may be submitted, including: painting, drawing, photography, mixed media, video, and sculpture; up to three entries can be submitted per artist. All submissions will be reviewed by the guest jurors, who will choose a select number of works that they feel best represents the theme, and those pieces will be included in the exhibit.
All media entries must be dropped off in person at the East End Arts Gallery on:
• Thursday, June 9, 2016, from 10:00 AM to 4:00 PM;
• Friday, June 10, 2016, from 10:00 AM to 4:00 PM; or
• Saturday, June 11, 2016, from 10:00 AM to 3:00 PM.
For all size and entry requirements and details, view the complete prospectus at https://eastendartsorg.presencehost.net/calendar/event/2016/06/09/1465448400/artist-entry-drop-off-for-the-contemporary-portrait-gallery-show/122104. For more information about the jurors, visit http://www.eastendarts.org/gallery/jurors.html.
The "Best in Show" winner of this show will be one of several artists who will participate in the East End Arts Gallery's Winners' Show in the Fall of 2017. First, Second, Third Place, and Honorable Mentions will also be awarded.
An Opening Reception will be held on Friday, June 17, 2016 from 5:00 PM to 7:00 PM, when guests will have an opportunity to meet the artists. This free event is open to the public. Refreshments will be served.
This show is one of seven art shows of 2016 at the East End Arts Gallery, under the continuing umbrella theme "The Creative Process". The complete 2016 Gallery Schedule can be viewed at http://www.eastendarts.org/gallery/.
For more information, contact Gallery Director Jane Kirkwood at 631-727-0900 or gallery@eastendarts.org.
# # #
East End Arts, established in 1972, is a 501(c)3 not-for-profit arts organization, and operates a School of the Arts, an Art Gallery, and presents a variety of events and programs to promote the arts year-round. Proceeds from all events, sales, classes, donations, and memberships benefit the mission and commitment to building and enriching our community through the arts by way of education, support, advocacy, and inspiration.