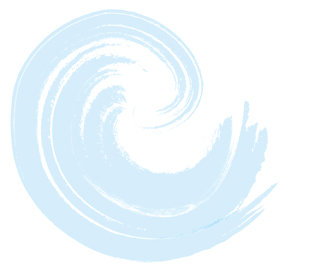 News Release
FOR IMMEDIATE RELEASE
Press contact: Stephanie Israel
631-727-0900
sisrael@eastendarts.org
Images available upon request
Call for Musicians:
East End Arts X FOLD Festival: Emerging Artists Project
Apply for the Chance to Perform at the FOLD Festival
East End Arts Now Accepting Applications
Application Deadline: June 26, 2016
(RIVERHEAD, NY, May 12, 2016) –– East End Arts is pleased to announce a special opportunity for musicians to apply for the chance to perform at the FOLD Music Festival, curated by Nile Rodgers, scheduled for August 12, 13, 14, 2016 at Martha Clara Vineyards on the North Fork of Long Island. Bands and solo musicians are invited to submit a three- to five- minute performance video web-link for consideration to have the chance to be selected to perform on stage at the FOLD Festival in August 2016. This is a once-in-a-lifetime chance for emerging Long Island artists to perform on the same stage as Grammy Award-winning, all-star international talent at the 2016 FOLD Music Festival, including Bette Midler; Earth, Wind & Fire; CHIC featuring Nile Rodgers; KC & The Sunshine Band; The Village People; DNCE featuring Joe Jonas; and many, many more.
Each day of the FOLD Festival, one Long Island solo artist and one Long Island band will be invited to perform two songs. Selected artists must be self-contained (have all equipment). A committee of music professionals will screen submissions. The final bands/soloists who will perform on stage at the FOLD Festival will be select by music legend and "hitmaker" NILE RODGERS, multi Grammy Award-winning composer, producer, arranger, guitarist, founding member of CHIC, founder of the FOLD Festival, and co-founder/chairman of We Are Family Foundation. All applicants must be age 18+ to be considered. There is a submission fee of $30 per application. This project is a collaborative effort between East End Arts and the FOLD Festival. Application deadline is Sunday, June 26, 2016.
Application Timeline:
• Application deadline: Sunday, June 26, 2016
• Finalists will be notified by: July 15, 2016
• Selected acts will be notified by: August 1, 2016
For more information and to apply, visit
https://eastendartsorg.presencehost.net/calendar/event/2016/06/27/call-for-musicians-apply-to-perform-on-stage-at-the-fold-festival-in-august-2016/126023.
Pat Snyder, East End Arts Executive Director comments on this special opportunity for artists: "I'm loving that Nile Rodgers has opened the door of opportunity to Long Island musicians to perform at the FOLD Festival, demonstrating his commitment to up-and-coming artists. This project is perfectly in sync with the mission of East End Arts to support and nurture artistic talent."
Music legend Nile Rodgers comments about this special partnership with East End Arts: "I am so glad to be partnering with East End Arts and their mission of community enrichment through the arts and education. One universal language unites us all, and that is, The Arts. That is why East End Arts is a prime example of what I believe and stand for. Join me in supporting this wonderful organization and together, through the arts, we can make our world a better place."
More about the FOLD Music Festival
Grammy-winning composer, producer, arranger, and guitarist Nile Rodgers will produce, perform, and host the second annual Freak Out Let's Dance (FOLD) Festival®, an all-star, three-day concert to be presented at Martha Clara Vineyards in Riverhead, Long Island from Friday, August 12 through Sunday, August 14, 2016. After the extraordinary success of last year's inaugural festival, Rodgers has expanded FOLD and curated three uniquely themed nights, featuring trailblazing music legends including Bette Midler (performing with Nile Rodgers and CHIC) and Earth, Wind & Fire plus cutting edge contemporary acts like DNCE featuring Joe Jonas, DJ Cassidy, and Emin. Rodgers and his multi-platinum band CHIC will perform each night and also headline a special show starring fellow disco pioneers K.C. & the Sunshine Band and The Village People. For more information and tickets, visit http://foldfestival.com/.
# # #
East End Arts, established in 1972, is an award-winning 501(c)3 not-for-profit arts organization, and operates a School of the Arts, an Art Gallery, and presents a variety of events and programs to promote the arts year-round. Proceeds from all events, sales, classes, donations, and memberships benefit the mission and commitment to building and enriching our community through the arts by way of education, support, advocacy, and inspiration.