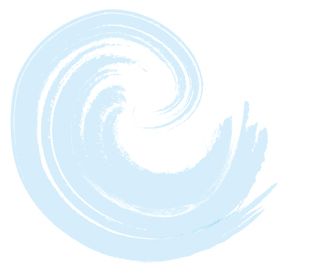 News Release
FOR IMMEDIATE RELEASE
Press contact: Stephanie Israel
631-727-0900
sisrael@eastendarts.org
More Than $82 Million Awarded for Arts Projects Nationwide
By National Endowment for the Arts (NEA)
Including $30,000 Awarded to East End Arts
(RIVERHEAD, NY, June 15, 2016) – National Endowment for the Arts Chairman Jane Chu has approved more than $82 million to fund local arts projects and partnerships in the National Endowment for the Arts' (NEA) second major funding announcement for fiscal year 2016. Included in this announcement is an Art Works award of $30,000 to East End Arts to launch their new Curatorial Training Program. The Art Works category supports the creation of work and presentation of both new and existing work, lifelong learning in the arts, and public engagement with the arts through 13 arts disciplines or fields.
"The arts are all around us, enhancing our lives in ways both subtle and obvious, expected and unexpected," said NEA Chairman Jane Chu. "Supporting projects like this one from East End Arts offers more opportunities to engage in the arts every day."
East End Arts Executive Director, Patricia Drake Snyder, comments on this award: "It is an honor for East End Arts to receive this award from NEA. As East End Arts is presented with more and more exhibition venues, we feel this is a good time to initiate the Curatorial Training Program and support area artists by providing another skill building curriculum."
East End Arts is launching a Curatorial Training Program for visual artists interested in learning the art of curating an art exhibition. This program will build on the success of their acclaimed JumpstART program, a professional development and public arts program for artists of all disciplines. In addition, this new program will provide another career avenue for artists, as artists will learn the business side of developing an exhibit, along with the breadth of skills associated with curating an exhibit. Details about this program will be available by or before December 2016.
To join the Twitter conversation about this announcement, please use #NEASpring16. For more information on projects included in the NEA grant announcement, visit arts.gov.
For more information, please contact East End Arts Executive Director Patricia Drake Snyder by emailing psnyder@eastendarts.org or calling 631-727-0900.
# # #
East End Arts, established in 1972, is an award-winning 501(c)3 not-for-profit arts organization, and operates a School of the Arts, an Art Gallery, and presents a variety of events and programs to promote the arts year-round. Proceeds from all events, sales, classes, donations, and memberships benefit the mission and commitment to building and enriching our community through the arts by way of education, support, advocacy, and inspiration.