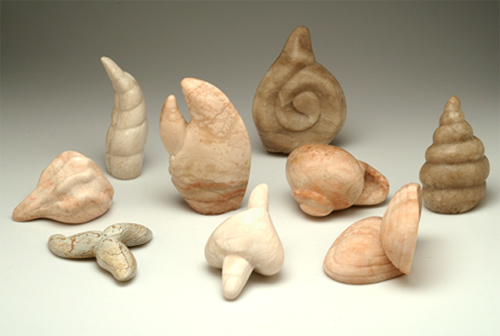 NEWS RELEASE
FOR IMMEDIATE RELEASE
Press contact: Stephanie Israel
631-727-0900
sisrael@eastendarts.org
Images available upon request
East End Arts Announces
ARTIST-IN-RESIDENCE:
Anne Alexander, Sculptor from Maine
September 7 – 10, 2016
Offering Free Demonstration, Workshops, Artist Talk, Exhibit & Reception
(RIVERHEAD, NY, August 11, 2016) – East End Arts is proud to announce the incoming Artists-in-Residence for the period of Wednesday, September 7 through Saturday, September 10, 2016: Anne Alexander, sculptor from Maine. During her residency, in addition to creating her art, Anne will invite the community to a free demonstration, offer specialized workshops for adults and children, and have an artist talk, reception and exhibit of her work. All workshops and events will be held at the East End Arts School located at 141 E. Main Street, Riverhead, NY; advance registration is required for workshops (631-369-2171):
• FREE DEMONSTRATION: Wednesday, September 7, 10:00 AM – 12:00 PM
Observe visiting sculptor in residence, Anne Alexander from Maine, at work carving on her wood log sculpture. She will also have some of her smaller ceramic and stone work to view. The sculptor will explain her techniques and processes and the sources for her ideas. She welcomes comments, suggestions, and discussion about her work.
• ADULT WORKSHOP: Thursday, September 8, 2016, 12:00 – 4:00 PM
Come carve a small, lustrous, soft alabaster stone sculpture. You will learn to work with the form with saws, files and chisels and then finish the piece by sanding and polishing the surface. You may choose to make an abstraction from nature (shells, seeds, plant pods, etc.) or come up with your own idea. Cost: $56 EEA members / $80 non-members. Materials fee $20, includes stone, tools and finishing materials.
• YOUTH WORKSHOP (AGES 10-17): Saturday, September 10, 2016, 9:30 AM – 12:30 PM
Learn to carve an alabaster pendant to wear. Each participant will make an alabaster pendant, by filing, sanding and polishing a stone. Students will learn to plan a design and use many tools to make a piece of wearable art. Cost: $42 EEA members / $60 non-members. Materials fee $10, includes stone, tools and finishing materials.
• ARTIST TALK (5:00 – 6:00 PM), EXHIBIT & RECEPTION (6:00 – 7:00 PM): Friday, September 9, 2016
Held in the East End Arts Carriage House. Free and open to the public.
For more information about this residency, visit
https://eastendartsorg.presencehost.net/calendar/events.html/event/2016/09/10/artist-in-residence-anne-alexander-sculptor/133241.
Anne Alexander Artist Statement:
"As an artist, I am concerned with inspiring emotional or kinesthetic responses in the viewer. I also wish to enhance one's awareness of his/her body, size, and surrounding space as it relates to the natural world. My work is successful to me, when it causes these reactions in many ages and types of people. Small parts of nature are the source of ideas and inspiration. Natural forms are abstracted and enlarged to create works which suggest themes of regeneration, growth, life cycles, and stages of maturation."
For more information, contact the East End Arts School at 631-369-2171 or education@eastendarts.org.
# # #
East End Arts, established in 1972, is an award-winning 501(c)3 not-for-profit arts organization, and operates a School of the Arts, an Art Gallery, and presents a variety of events and programs to promote the arts year-round. Proceeds from all events, sales, classes, donations, and memberships benefits the mission and commitment to building and enriching our community through the arts by way of education, support, advocacy, and inspiration.