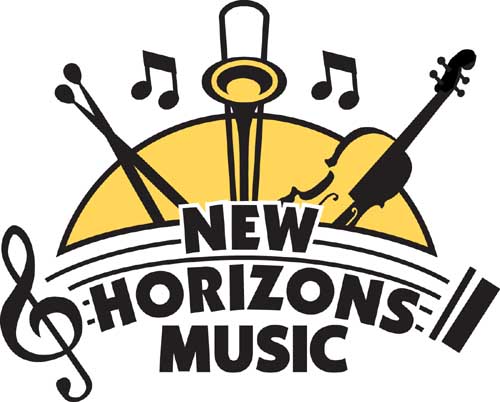 News Release
FOR IMMEDIATE RELEASE
Press contact: Stephanie Israel
631-727-0900
sisrael@eastendarts.org
Images available upon request
East End Arts Announces Fall Registration is Now Open:
East End Arts New Horizons Adult Band
Weekly Sessions start Thursday, September 15
(RIVERHEAD, NY, August 22, 2016) –– East End Arts is pleased to announce that registration is now open for the Fall semester for the New Horizons Adult Band. The first of its kind on the East End of Long Island, East End Arts New Horizons Band program provides adults ages "50 or better" who have little or no instrumental experience with the opportunity to learn new skills and/or advance their skills and play concert band music in an ensemble of like-minded life-long learners. Weekly sessions are held every Thursday starting September 15, 2016, from 9:00 AM to 12:00 PM, at the Peconic Community Center located at 970 Peconic Lane, Peconic, NY (former Elementary School). Throughout the 15-week semester, the ensemble will rehearse under the baton of Matthew P. Gardiner, East End Arts New Horizons Band Director.
Band Director Matthew Gardiner of Mattituck is a musician, music educator and music director who received his Master of Arts in Music Education and Bachelor of Arts in Music, both from Hunter College in New York. As a music educator, he believes in using music principles and theories to inspire deep and critical thinking through coding and decoding as well as drawing meaning out of text and musical lines. As a director his vision is one that entwines music and community both inside and outside of school. He feels strongly that music can change lives forever. Matthew teaches both instrumental and vocal students privately, leads a youth choir, and was a music director and conductor for the Riverhead Faculty Community Theatre. He has experience in competitive marching bands, playing in jazz bands, leading choirs, musical theatre groups and plays multiple instruments including piano.
Diane Giardi, East End Arts Education Director, comments about the program: "Matt Gardiner is an incredible instructor who is able to work individually with participants, while at the same time bringing the group together as a whole to progress. He makes each session very enjoyable and a memorable learning experience."
New music, skills and friends await! To participate in East End Arts New Horizons Band, advance registration is required and is managed by the East End Arts School, located at 141 E. Main Street, Riverhead, NY. For more information and to register, visit https://eastendartsorg.presencehost.net/school/classes.html/event/2016/09/15/east-end-arts-new-horizons-adult-band-program-begins/133729.
The New Horizons Band program was founded 25 years ago by Professor Roy Ernst, the Music Education Department Chair at Eastman School of Music, one of the top music schools in the United States. The New Horizons Bands program has grown to over 215 groups, more than 9,000 participants across the world on three continents, and sponsors numerous summer band camps in North America. Professor Roy Ernst, the founder of the New Horizons program stated: "Playing music in groups supports good mental and physical health, besides being an unending source of joy."
There are many benefits to playing music at any age. Music is a complex activity that helps in memory and motor skills and the coordination of the senses. Music combines physical, mental and social engagement which in turn promotes healthy aging. Music benefits our brain to keep developing it, to keep it active.
In addition to visual arts class and workshops, the East End Arts School has over 200 students each semester studying various instruments privately and/or in group sessions, including voice, piano, drums, violin, guitar, and band and orchestral instruments, as well as music composition and theory. Music instruction is offered at their main campus in Riverhead, as well as at a new South Fork satellite location at the Bridgehampton Child Care & Recreational Center starting in September 2016. Limited scholarship opportunities are available. For more information about private music instruction, visit http://www.eastendarts.org/school/private.html.
For more information, contact the East End Arts School at 631-369-2171 or education@eastendarts.org.
# # #
East End Arts, established in 1972, is a 501(c)3 not-for-profit arts organization, and operates a School of the Arts, an Art Gallery, and presents a variety of events and programs to promote the arts year-round. Proceeds from all events, sales, classes, donations, and memberships benefits the mission and commitment to building and enriching our community through the arts by way of education, support, advocacy, and inspiration.