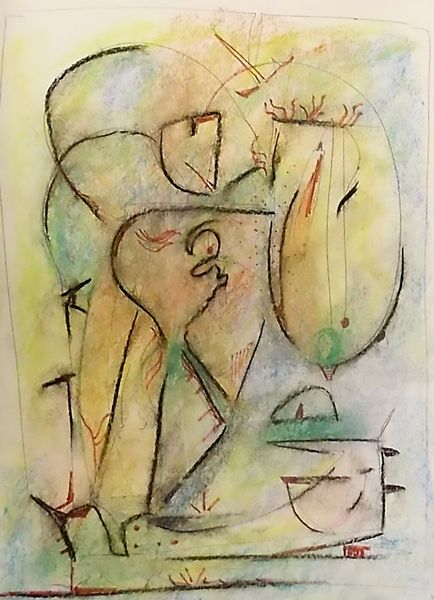 News Release
FOR IMMEDIATE RELEASE
Press contact: Stephanie Israel
631-727-0900
sisrael@eastendarts.org
Images available upon request
New Art Exhibition Featuring Artist
JOSEPH ILACQUA
At Riverhead Town Hall Gallery
Exhibition starting September 19, 2016
Presented by East End Arts, in partnership with Maryhaven Center for Hope
(RIVERHEAD, NY, September 16, 2016) –– East End Arts is pleased to announce a new art exhibit at the Riverhead Town Hall Gallery featuring artwork in pencil, pen and pastels by Joseph Ilacqua. The exhibition will open on Monday, September 19, 2016 and will run through November 11, 2016, and can be visited during Town Hall open office hours: Mondays through Fridays, 9:00 AM to 4:00 PM. Meet the artist at a reception on Friday, October 21 at 11:30 AM, where light snacks will be served. Riverhead Town Hall is located at 200 Howell Avenue, Riverhead, NY (corner of Howell and East Main Street; 631-727-3200). This exhibition is in partnership with Maryhaven Center for Hope in Riverhead, a nonprofit organization serving individuals with intellectual disabilities, mental health issues, as well as substance abuse/dependence. The public is welcome; admission is free. All exhibited work is for sale. To purchase, contact East End Arts at 631-727-0900.
For more information, visit http://www.eastendarts.org/gallery/off-site/riverhead-town-hall.html.
"Maryhaven is grateful for the opportunity given by East End Arts to showcase one of our artists," commented Jaime Crispin, Program Director at Maryhaven Center of Hope in Riverhead, NY. "We believe in the idea that art can transform; that art can give voice and form to suffering, joy and all human experiences. Art acts as a bridge to communicate one's self to others through images, colors, movement and sound. There is power behind the creative process that can help one to re-imagine, re-construct and strengthen one's natural healing process. Not only do we experience this healing while we move through the creative process but there is also power in having others witness the artist's creation."
Joseph Ilacqua is a native Long Islander, where he has resided his whole life. He has been creating art since he can remember and has enjoyed using a variety of mediums. Some things that inspire his art are music and nature. Joseph remembers being very inspired during his time working as a landscaper with his brother. He also draws a lot of inspiration from the beauty of the human body. Joseph is generous and kind, gentle and helpful. He loves making references to music and songs he likes, and he loves to laugh and make jokes. When asked about his creative style he states, "Every picture tells a thousand stories. Make every thought count." Joseph is known best for his unique sense of personal style, his humor, and his good nature to others.
Maryhaven Center of Hope is a non-profit, Long Island-based agency committed to helping persons with special needs. Maryhaven has various residential facilities, Day Habs, OASAS Outpatients and PROS programs in Suffolk and Nassau counties, offering educational, vocational and rehabilitative services. Maryhaven serves individuals with intellectual disabilities, mental health issues, as well as substance abuse/dependence. At its PROS East program in Riverhead, Maryhaven groups are run by talented and creative staff members who bring a range of experiences and education to their work. Maryhaven encourages the use of various modalities at the program and is very committed to exploring creative avenues to fit the needs of their program and the individuals served. Maryhaven shares an impactful quote about the arts in healing by Elinor Ulman, Art Therapy in Theory and Practice: "Art is the meeting ground of the world inside and the world outside."
The Riverhead Town Hall art exhibits are a collaborative effort on the part of East End Arts and the Township of Riverhead to support local artists and introduce their works to the community.
For more information contact Jane Kirkwood, East End Arts Gallery Director: 631-727-0900 or gallery@eastendarts.org.
# # #
East End Arts, established in 1972, is an award-winning 501(c)3 not-for-profit arts organization, and operates a School of the Arts, an Art Gallery, and presents a variety of events and programs to promote the arts year-round. Proceeds from all events, sales, classes, donations, and memberships benefit the mission and commitment to building and enriching our community through the arts by way of education, support, advocacy, and inspiration.