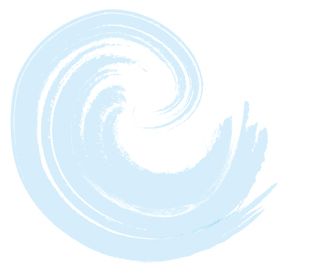 News Release
FOR IMMEDIATE RELEASE
Press contact: Stephanie Israel
631-727-0900
sisrael@eastendarts.org
Images available upon request
East End Arts Announces
New Officers on Board of Directors:
John McLane, Lisa Azzato, Robert Ward
(RIVERHEAD, NY, October 5, 2016) – East End Arts is proud to announce the new officers of the Board of Directors, starting their term in the 2016-17 fiscal year:
President: John McLane
Vice President: Lisa Azzato
Secretary: Robert Ward
Executive Director Pat Snyder states: "All three of these relatively new board members have demonstrated their commitment to East End Arts and I am pleased to have a dedicated executive committee to continue East End Arts' rich history of supporting the arts on the East End."
John McLane of Peconic has been elected as President of East End Arts Board of Directors. He has served on the board since 2015 and participated on several committees focusing on development and fundraising. John retired in 2014 as President of GCube Insurance Services, a Lloyds of London affiliated insurer of renewable energy and green technology risks. He spent 34 years in the insurance business primarily as a broker working with clients in the business of power generation. The last 10 years of his insurance career were spent working in and with small businesses and entrepreneurs looking to establish brand, grow and expand market share, and firmly establish viable sustainable commercial operations. Prior to working in the insurance business, John graduated from the University of Notre Dame and spent seven years in the US Navy nuclear submarine program. John commented "My wife and I visited the North Fork of Long Island 19 years ago, and for a variety of reasons, developed an immediate attachment. In 2004 we built what would become our retirement home in 2015. Participation on the Board of Directors of East End Arts and some other local activities including Economic Development Committee in the Town of Southold give me the opportunity to engage a long-standing personal interest in the past history and current activity of artists and their work on the North Fork of Long Island. This is an opportunity to use past professional experience in small business management, business development, leadership and entrepreneurship and work in the community in the broadest sense and contribute to balancing sustainability and preservation with development and evolution so that the community remains vital and dynamic."
Lisa Azzato, Esq. joined East End Arts Board of Directors in 2014 and is a graduate of Vassar College and Emory Law School and has been practicing law for nearly 25 years, handling civil litigation, zoning and land use matters, municipal law, corporate and business transactions, mediation and arbitration. She has also taught as an adjunct professor at Emory Law School and Stony Brook University. Ms. Azzato is admitted to practice law in New York, Florida, Georgia, and the District of Columbia and is a member of the Suffolk County Bar Association. In addition to her new board service for East End Arts, Ms. Azzato previously served on the Board of Trustees of the Long Island Chapter of the Leukemia & Lymphoma Society (2008-2014) and on the Advisory Board of Dress for Success © Brookhaven (2010-2013). Ms. Azzato recently received the 2014 Women's Recognition Award from the Town of Brookhaven in the category of law for her accomplishments in the field of law and her contributions to the community. At East End Arts, Lisa has volunteered on special projects committees.
Robert C. Ward joined East End Arts Board of Directors in 2015 and is a veteran of the financial services industry and has held multiple positions at various financial institutions providing financial consulting and advisory services since 1990. Bob is a financial advisor and focuses on serving the unique wealth management needs of business owners, entrepreneurs, and affluent individuals. Bob works closely with nonprofit organizations helping them to establish and manage foundation and endowment assets. Prior to becoming a financial advisor, Bob spent 17 years in banking holding Branch Manager positions. He opened Suffolk County National Banks' Melville branch and has managed multiple HSBC branches, including their Long Island district office in Melville. Bob has also held managerial positions at Citibank on Long Island, Citigroup in Manhattan, and Bank of America in California. A leader in the community and in addition to serving on East End Arts board, Bob is the assistant scoutmaster for Manorville Troop 221, and is a PAL Youth Lacrosse coach. Bob is a supporter of Big Brothers Big Sisters, Junior Achievement, and the United Way. He received the Presidential Volunteer Award from the White House in 2005 and 2006. He was selected by the Long Island Business News in 2005 as one of Long Island's top 40 business executives under the age of 40. At East End Arts, Bob has served on many committees including the ARTworks Gala Committee which he chaired in 2016, and the Development Special Projects Committee.
John McLane, Lisa Azzato and Robert Ward lead the esteemed and dedicated Board of Directors of East End Arts, composed of 13 active members with backgrounds ranging from business to education, from media to finance, from creative to legal, some with tenures over 15 years. For the complete list of East End Arts Board of Directors, visit http://www.eastendarts.org/about/board.html.
For more information contact East End Arts at 631-727-0900.
# # #
East End Arts, established in 1972, is a 501(c)3 not-for-profit arts organization, and operates a School of the Arts, an Art Gallery, and presents a variety of events and programs to promote the arts year-round. Proceeds from all events, sales, classes, donations, and memberships benefit the mission and commitment to building and enriching our community through the arts by way of education, support, advocacy, and inspiration.