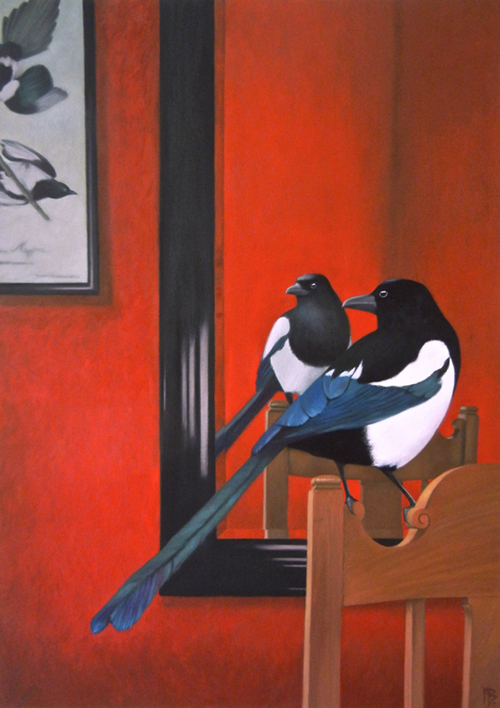 News Release
FOR IMMEDIATE RELEASE
Press contact: Stephanie Israel
631-727-0900
sisrael@eastendarts.org
Images available upon request
East End Arts & Good Ground Yoga Present
New Event Series on Creativity
"One Painting – One Artist – And The Creative Mind"
January 14 Featuring Series Creator Jonathan Pearlman
with Painter Peter Beston from East Quogue
(RIVERHEAD, NY, December 20, 2016) –– East End Arts in collaboration with Good Ground Yoga is pleased to announce that it will host a new series of events on creativity at Good Ground Yoga in Hampton Bays on a monthly basis starting January 14, 2017. Each month, this art talk will be a conversation between writer and found object sculptor Jonathan Pearlman and a featured artist. The first installment in the series will be a conversation with artist Peter Beston from East Quogue on January 14, 2017 at 4:00 PM. Their conversation, the first in a series of conversations with invited artists, will be inspired by the examination of one of Peter's paintings. Hence the title for the series: "One Painting – One Artist and The Creative Mind." The public is invited to attend this free event. Good Ground Yoga is located at 107-5 Montauk Highway in Hampton Bays, NY.
For more information, visit
https://eastendartsorg.presencehost.net/calendar/events.html/event/2017/01/14/art-talk-series-one-painting-one-artist-and-the-creative-mind-with-jonathan-pearlman-featuring-painter-peter-beston/145476.
Series host Jonathan Pearlman shares: "Consider – what happens before paint meets canvas? Was the painting first a vision, a thought, a color or a vague idea of something waiting to be discovered? And when paint finally does meet canvas, what then? Art is often an expression of ideas as well as images, and how an artist approaches this challenge can offer a blueprint for navigating the complexities of daily life."
Both Pearlman and Beston have spent their lives working and living in the world of art and commerce. Jonathan Pearlman began his professional career as a theatrical agent with the William Morris Agency; later to become founding partner in the New York based film production company Document Studio. The partners went on to form Media Ink, an animation company specializing in political cartooning. He is the author of the Simon & Shuster published novel Two To Tango. Pearlman has spent the last eight years pursing his fascination with what he calls "amusements" sculptures, created from found and collected objects. His work has received considerable attention, including several awards. Jonathan Pearlman's work can be viewed at jonathanpearlman.com.
Peter Beston studied art at Croydon College of Art and Hampstead School of Art in London and at West Dean College in Sussex, England. For many years, he worked internationally as an award-winning film editor on features, documentaries and commercials. His paintings have been exhibited on Long Island at the Quogue Gallery and the Quogue Library, in juried shows at East End Arts Gallery in Riverhead, and at the Southampton Cultural Center. Peter's paintings are in various private collections. Peter Beston's work can be viewed at peterbeston.com.
Good Ground Yoga, at 107-5 Montauk Highway in Hampton Bays, NY, is located just east of the movie theatre. For more information, visit goodgroundyoga.com or call 631-594-5050. East End Arts is located at 133 E. Main Street, Riverhead, NY. For more information, visit eastendarts.org or call 631-727-0900.
# # #
East End Arts, established in 1972, is an award-winning 501(c)3 not-for-profit arts organization, and operates a School of the Arts, an Art Gallery, and presents a variety of events and programs to promote the arts year-round. Proceeds from all events, sales, classes, donations, and memberships benefit the mission and commitment to building and enriching our community through the arts by way of education, support, advocacy, and inspiration.