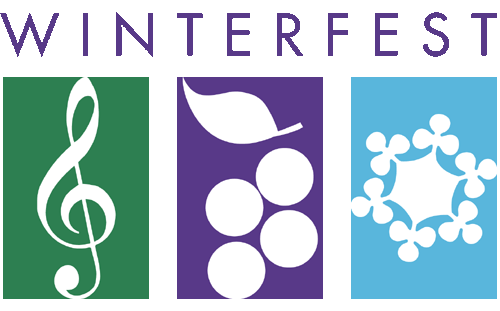 News Release
FOR IMMEDIATE RELEASE
Press contact: Diane Tucci,
Winterfest Marketing Coordinator
631-591-0722
liwinterfest@eastendarts.org
WINTERFEST Continues in 2017!
10th Annual: February 24 – March 19, 2017
(RIVERHEAD, NY, December 22, 2016) – East End Arts and the Winterfest Steering Committee are excited to announce that Winterfest will be back in 2017, taking place from February 24, 2017 to March 19, 2017. Entering its 10th anniversary year, Winterfest is poised to continue within a new framework that broadens the benefits to the entire East End region of Long Island. In 2017, Winterfest will be managed by a steering committee representing a broad collective of businesses reflecting the East End of Long Island including wineries, breweries, restaurants, hotels, performing arts, art galleries, and retail businesses. Music offered during the festival will be arranged by host venues.
Winterfest was developed in 2006 as an economic engine to support businesses during the slow winter months. As a trailblazing project that crosses disciplines to include arts, tourism and agriculture, Winterfest was the 2012 recipient of the Arts Destination Marketing Award, presented by Americans for the Arts and Destination Marketing Association International (DMAI).
"Winterfest has proven its value to the East End by highlighting the area as an exciting destination through brand recognition," says Patricia Drake Snyder, Executive Director of East End Arts, a founding partner of the project. "Now as the festival umbrellas to include all activities on the East End, it will be a powerful marketing tool to support the winter economy."
Participation in Winterfest 2017 is available to all interested businesses. A participation fee of $250 will provide event program and website calendar listings of four events or offerings during the festival. Participants will benefit from robust marketing through social media and collective partner marketing. Participants will also be provided a promotional table at the Winterfest Kick-Off Party taking place on February 24, 2017. Interested businesses can contact Kristen Reyes at or 516-318-6004 or at liwinterfest@eastendarts.org. Deadline for applying is January 18, 2017.
The Winterfest Kick-Off Party is scheduled for Friday, February 24, 2017 from 7:00 to 10:00 PM at Hotel Indigo East End in Riverhead, NY. The evening will feature music by East End Trio along with tastings by Winterfest-participating local restaurants, vineyards and breweries. Tickets are $50 in advance and $65 at the door. Tickets are available at http://www.longislandwinterfest.com/kick-off-party-at-hotel-indigo-feb-24-2017/. Limited vendors tables will be available and will be accepted on a first come, first served basis. Vendors will be required to provide a basket or item for a Chinese auction. Hotel Indigo East End is located at 1830 West Main Street, Route 25, Riverhead, NY 11901, 631-369-2200, indigoeastend.com.
Advertising opportunities in the Winterfest program (distribution of 10,000) is available. For ad sheets, contact Diane Tucci, Winterfest Marketing Coordinator, at dtuccimedia@gmail.com or 631-591-0722. Deadline for purchasing advertising is January 18, 2017.
More information about Winterfest can be found at longislandwinterfest.com and at facebook.com/liwinterfest. Questions may be directed to Diane Tucci, or Kristen Reyes at liwinterfest@eastendarts.org.
###
East End Arts, established in 1972, is an award-winning 501(c)3 not-for-profit arts organization, and operates a School of the Arts, an Art Gallery, and presents a variety of events and programs to promote the arts year-round. Proceeds from all events, sales, classes, donations, and memberships benefit the mission and commitment to building and enriching our community through the arts by way of education, support, advocacy, and inspiration.