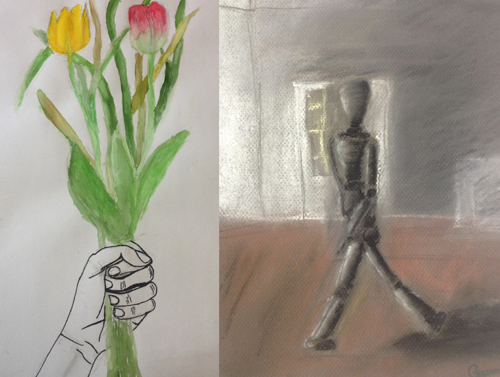 News Release
FOR IMMEDIATE RELEASE
Press contact: Stephanie Israel
631-727-0900
sisrael@eastendarts.org
Images Available Upon Request
East End Arts School Announces
February Break Visual Arts Immersion Workshop
Four-Day Program for Children (Ages 8-12)
A vacation in the arts!
FEBRUARY 21 – 24
With Renowned Artist-Teacher Barbara Imperiale
(RIVERHEAD, NY, January 19, 2017) – The East End Arts School is pleased to announce a special workshop program taking place during the upcoming public school's February Winter Break during Presidents' Week. This Visual Arts Immersion program for children ages 8 through 12 is a hands-on art workshop taught by artist-teacher, Barbara Imperiale, who strives to bring excitement, passion and the love of art to all students. Her goal is to teach, inspire, challenge, and encourage students' inner creativity. "It is a wonderful thing to create artwork you never thought you could make," Barbara states. In this workshop, students will explore drawing, painting and mixed media techniques that will encourage young artists to cultivate their own style and learn techniques that they can use in future artistic creations. This four-day visual arts immersion workshop will be held Tuesday, February 21 through Friday, February 24, 10:00 AM to 2:00 PM each day, at the East End Arts School, located at 141 E. Main Street in Riverhead, NY. Scholarships are available for this program.
For more information and to register, contact the East End Arts School at 631-369-2171 or education@eastendarts.org, or register online at https://eastendartsorg.presencehost.net/calendar/events.html/event/2017/02/24/kids-class-february-break-visual-arts-immersion-workshop-ages-8-12-/146123.
# # #
East End Arts, established in 1972, is a 501(c)3 not-for-profit arts organization, and operates a School of the Arts, an Art Gallery, and presents a variety of events and programs to promote the arts year-round. Proceeds from all events, sales, classes, donations, and memberships benefit the mission and commitment to building and enriching our community through the arts by way of education, support, advocacy, and inspiration.