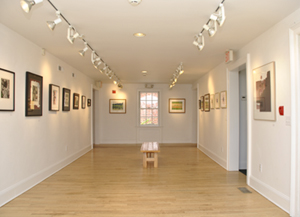 News Release
FOR IMMEDIATE RELEASE
Press contact: Stephanie Israel
631-727-0900
sisrael@eastendarts.org
Images available upon request
Open Call for Artists:
TEXTURE
An East End Arts Gallery Show
Entry Dates: March 2, 3, 4
Show Dates: March 10 – April 21, 2017
(RIVERHEAD, NY, January 26, 2017) –– The East End Arts Gallery is pleased to announce an open call for artist participation in the upcoming juried, all media art show, Texture, at the East End Arts Gallery, opening with a reception on Friday, March 10 and running through April 21, 2017. The guest juror for this show is George Billis, owner of the George Billis Gallery. The East End Arts Gallery is located at 133 East Main Street in Riverhead, NY.
East End Arts Gallery Director Jane Kirkwood encourages artists and comments on the theme: "For this competition, artists of all media's skillful use – or visual illusion – of surface texture will be the strongest consideration in choosing art to be included in the exhibit."
Original works in all media may be submitted, including: painting, drawing, photography, mixed media, and sculpture; up to three entries can be submitted per artist. All submissions will be reviewed by the guest juror, who will choose a select number of works that he feels best represents the theme, and those pieces will be included in the exhibit.
All media entries must be dropped off in person at the East End Arts Gallery on:
• Thursday, March 2, 2017, from 10:00 AM to 4:00 PM;
• Friday, March 3, 2017, from 10:00 AM to 4:00 PM; or
• Saturday, March 4, 2017, from 10:00 AM to 3:00 PM.
Guest juror George Billis is the owner of the George Billis Gallery, with locations in Southampton, NY; Chelsea, NY; and Los Angeles, CA. The George Billis Gallery was the twelfth gallery to open in Chelsea in March 1997. The George Billis Gallery is located at 525 West 26th Street on the ground floor. The newly renovated gallery is 3,600 square feet, spacious and a perfect venue for viewing sophisticated art. Mr. Billis opened a second location in the burgeoning art district of Culver City, Los Angeles. The Gallery features work by both national and international, emerging and established artists. For more information about the juror, visit eastendarts.org/gallery/jurors.html.
For complete details including size restrictions and entry fees, view the prospectus at https://eastendartsorg.presencehost.net/calendar/events.html/event/2017/03/04/artist-entry-drop-off-for-the-texture-gallery-show/149802.
The "Best in Show" winner of this show will be one of several artists who will participate in the East End Arts Gallery's Winners' Show in the Fall of 2018. First, Second, Third Place, and Honorable Mentions will also be awarded.
An Opening Reception will be held on Friday, March 10, 2017 from 5:00 PM to 7:00 PM, when guests will have an opportunity to meet the artists. This free event is open to the public. Refreshments will be served. The Texture show is sponsored by Riverhead Building Supply and Hamptons Art Hub.
This show is one of seven art shows of 2017 at the East End Arts Gallery, under the umbrella theme "Elements of Style". The complete 2017 Gallery Schedule, including all calls for artists can be viewed at eastendarts.org/gallery.
For more information, contact Gallery Director Jane Kirkwood at 631-727-0900 or gallery@eastendarts.org.
# # #
East End Arts, established in 1972, is an award-winning 501(c)3 not-for-profit arts organization, and operates a School of the Arts, an Art Gallery, and presents a variety of events and programs to promote the arts year-round. Proceeds from all events, sales, classes, donations, and memberships benefit the mission and commitment to building and enriching our community through the arts by way of education, support, advocacy, and inspiration.