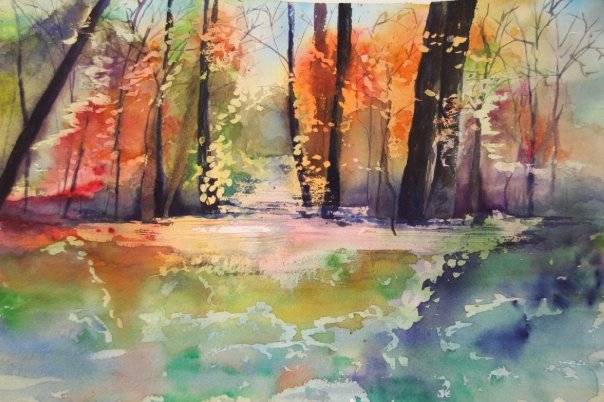 News Release
FOR IMMEDIATE RELEASE
Press contact: Stephanie Israel
631-727-0900
sisrael@eastendarts.org
Images available upon request
New Art Exhibition Featuring Artist
CHRISTINE DUPUIS
At Riverhead Town Hall Gallery
Exhibition starting March 3, 2017
Presented by East End Arts
(RIVERHEAD, NY, February 24, 2017) –– East End Arts is pleased to announce a new art exhibit at the Riverhead Town Hall Gallery featuring oil and watercolor paintings created by artist Christine Dupuis of Riverhead, NY. This exhibit focuses on the plein air paintings done at various locations on the North Fork of Long Island. The exhibition will open on Friday, March 3, 2017 and will run through May 26, 2017, and can be visited during Town Hall open office hours: Mondays through Fridays, 9:00 AM to 4:00 PM. The artist will host a reception on Tuesday, March 21, 2017 from 6:30 PM to 8:00 PM. The reception is a special opportunity to meet the artist and is open to the public. Riverhead Town Hall is located at 200 Howell Ave, Riverhead, NY (corner of Howell Ave and East Main Street; 631-727-3200). The public is welcome; admission is free. All exhibited work is for sale. To purchase, contact East End Arts at 631-727-0900.
For more information, visit: eastendarts.org/gallery/off-site/riverhead-town-hall.html.
Christine Dupuis Artist Statement
There is something addicting about painting in the great outdoors. "Everything becomes a painting" in Christine's eyes. You may see her as you are driving by the beach, a farm stand, or an old broken building. She is emotionally drawn to her subject whether it is because of the atmospheric light or the colors reflecting on the earth. Capturing the essence of her surrounding is most important. Christine organizes a group called Island East Plein Air painters, going out weekly to various locations. Her goal is to see the plein air painting movement grow on the North Fork of Long Island where the land is plentiful. There is nothing like the feeling of being one with nature, being so absorbed in the creating process while trying to capture the very essence of the moment you are in.
The Riverhead Town Hall art exhibits are a collaborative effort on the part of East End Arts and the Township of Riverhead to support local artists and introduce their works to the community.
For more information contact Jane Kirkwood, East End Arts Gallery Director: 631-727-0900 or gallery@eastendarts.org.
# # #
East End Arts, established in 1972, is a 501(c)3 not-for-profit arts organization, and operates a School of the Arts, an Art Gallery, and presents a variety of events and programs to promote the arts year-round. Proceeds from all events, sales, classes, donations, and memberships benefit the mission and commitment to building and enriching our community through the arts by way of education, support, advocacy, and inspiration.