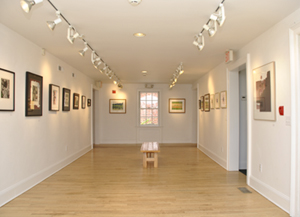 News Release
FOR IMMEDIATE RELEASE
Press contact: Stephanie Israel
631-727-0900
sisrael@eastendarts.org
Images available upon request
Open Call for Artists:
COLLAGE
An East End Arts Gallery Show
Entry Dates: June 8, 9, 10
Show Dates: June 16 – July 26, 2017
(RIVERHEAD, NY, March 28, 2017) –– The East End Arts Gallery is pleased to announce an open call for artist participation in the upcoming juried, collage media art show titled Collage, at the East End Arts Gallery, opening with a reception on Friday, June 16 and running through July 26, 2017. The guest juror for this show is Gail Levin, distinguished professor of art history at City University of New York; renowned collage artist; and authority on Edward Hopper's art & history. The East End Arts Gallery is located at 133 E. Main Street in Riverhead, NY.
East End Arts Gallery Director Jane Kirkwood encourages artists and comments on the theme: "Today's collage is a beautiful and sophisticated art form balancing composition, color and content with personal style."
Original works in all collage media may be submitted; up to three entries can be submitted per artist. All submissions will be reviewed by the guest juror, who will choose a select number of works that she feels best represents the theme, and those pieces will be included in the exhibit.
All media entries must be dropped off in person at the East End Arts Gallery on:
• Thursday, June 8, 2017, from 10:00 AM to 4:00 PM;
• Friday, June 9, 2017, from 10:00 AM to 4:00 PM; or
• Saturday, June 10, 2017, from 10:00 AM to 3:00 PM.
For complete details including size restrictions and entry fees, view the prospectus at https://eastendartsorg.presencehost.net/calendar/event/2017/06/10/artist-entry-drop-off-for-the-collage-gallery-show/156011.
Guest juror Gail Levin is distinguished professor of Art History, American Studies, and Women's Studies at The Graduate Center and Baruch College of the City University of New York. The acknowledged authority on the American realist painter Edward Hopper, she is author of many books and articles on this artist, including the catalogue raisonné and Edward Hopper: An Intimate Biography. She has also focused on the art of women artists in historical cultural context, which let to biographies of Judy Chicago (2007) and of Lee Krasner (2011), as well as a book in 2013, a comprehensive website, and a touring exhibition of the art of the super centenarian Theresa Bernstein (1890-2002), which was the product of Levin's collaboration with several scholars including her doctoral students at the Graduate Center.
Her work on twentieth century and contemporary art has won international acclaim, been widely published, and translated across Europe, Asia, and Australia. Her articles cover a wide range - from the theory of artists' biographies to explorations of the intersection of American and Asian cultures. Among the most recent are "Syd Solomon: Concealed and Revealed" and "Threading Jewish Identity: The Sara Stern in Sonia Delaunay."
From October through January, she held a distinguished Fulbright Chair in India, based in the South in Thiruvananthapuram, Kerala. Her Fulbright project, "American Art and India: Cultural Exchange Among Artists of India and the United States." Levin's work has been recognized by many grants from N.E.H., the Fulbright Association, the Smithsonian Institution, Rockefeller, Andrew Mellon, and Stonybrook Foundations, Brandeis, Harvard and Yale Universities, among many others. She has lectured internationally including for the U.S. State Department. Levin has also published and exhibited her photography, collages, and other art works. A show of her collage memoir, "On NOT Becoming An Artist," was shown in May 2014 at the National Association of Women Artists in New York City, and again in Santa Barbara, Santa Fe, and in the Berkshires.
For more information about the juror, visit eastendarts.org/gallery/jurors.html.
The "Best in Show" winner of this show will be one of several artists who will participate in the East End Arts Gallery's Winners' Show in the Fall of 2018. First, Second, Third Place, and Honorable Mentions will also be awarded.
An Opening Reception will be held on Friday, June 16, 2017 from 5:00 PM to 7:00 PM, when guests will have an opportunity to meet the artists. This free event is open to the public. Refreshments will be served. The Collage show is sponsored by Hamptons Art Hub.
This show is one of seven art shows of 2017 at the East End Arts Gallery, under the umbrella theme "Elements of Style". The complete 2017 Gallery Schedule, including all calls for artists can be viewed at eastendarts.org/gallery.
For more information, contact Gallery Director Jane Kirkwood at 631-727-0900 or gallery@eastendarts.org.
# # #
East End Arts, established in 1972, is an award-winning 501(c)3 not-for-profit arts organization, and operates a School of the Arts, an Art Gallery, and presents a variety of events and programs to promote the arts year-round. Proceeds from all events, sales, classes, donations, and memberships benefit the mission and commitment to building and enriching our community through the arts by way of education, support, advocacy, and inspiration.