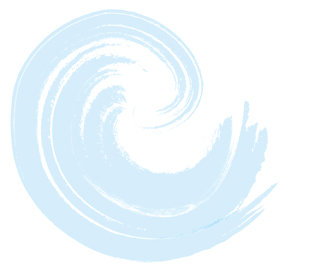 News Release
FOR IMMEDIATE RELEASE
Press contact: Stephanie Israel
631-727-0900
sisrael@eastendarts.org
Images available upon request
East End Arts Presents
Portfolio Review Opportunity for Artists
With Gallerist Amy Worth & Photographer John Stefanik
Saturday, May 20, 10:00 AM – 2:00 PM
At the East End Arts Carriage House in Riverhead
(RIVERHEAD, NY, April 28, 2017) – Back by popular demand, East End Arts is pleased to announce a special opportunity for artists: Portfolio Review with gallerist Amy Worth and photographer John Stefanik taking place on Saturday, May 20, 2017 from 10:00 AM to 2:00 PM at the East End Arts Carriage House, located behind the East End Arts Gallery, 133 E. Main Street, Riverhead NY. Advance registration is required. Only 22 spots are available.
Gallerist, artist and art educator Amy Worth (The South Street Gallery, Greenport, NY) and professional photographer and educator John Stefanik (of Sag Harbor) will be individually reviewing a limited number of artist portfolios for this special event. Registered artists are invited to bring in well lit and representative photographs of their best work, and the reviewer will share their insights from both an academic and professional perspective. They will offer thoughts about the artist's work, areas of strength and suggest techniques to make improvements. They will share ideas about the challenges of marketing art in galleries and on the web. This portfolio review is for artists ready to take the next step toward a professional career in art.
There are only 22 appointments available. Artists must register in advance for a designated portfolio review appointment time with one of the reviewers. All registered artists must arrive 15 minutes prior to confirmed appointment time or they will forfeit their appointment. Each artist is required to bring well lit and representative photographs of their art – no actual pieces of artwork, and will receive approximately 15 – 18 minutes one on one with the reviewer. The participation fee is $20 for East End Arts members and $35 for non-members.
For more information and to register, visit
https://eastendartsorg.presencehost.net/calendar/event/2017/05/20/artist-portfolio-review-with-gallerist-amy-worth-photographer-john-stefanik/158504.
More information about the reviewers
Amy Worth is co-owner of The South Street Gallery in Greenport, NY. Her career in art, spanning over forty years, began in the fashion and textile industry. The South Street Gallery represents over twenty artists and hosts group show, events classes and workshops.
John Stefanik has taught photography at Suffolk County Community College for over 25 years, where he has taught at all levels, 2D Design, Drawing, and The History of Photography. His photographs have been exhibited extensively throughout Long Island, including Nassau County Museum of Fine Arts in Roslyn, The Long Island Museum in Stony Brook, the Islip Art Museum, The Lyceum Galley at SCCC in Riverhead and East End Arts. Mr. Stefanik is a recipient of the Robert Raushenberg Fund for Young Artist in 1988.
For more information, contact the East End Arts at 631-727-0900 or info@eastendarts.org.
# # #
East End Arts, established in 1972, is an award-winning 501(c)3 not-for-profit arts organization, and operates a School of the Arts, an Art Gallery, and presents a variety of events and programs to promote the arts year-round. Proceeds from all events, sales, classes, donations, and memberships benefit the mission and commitment to building and enriching our community through the arts by way of education, support, advocacy, and inspiration.