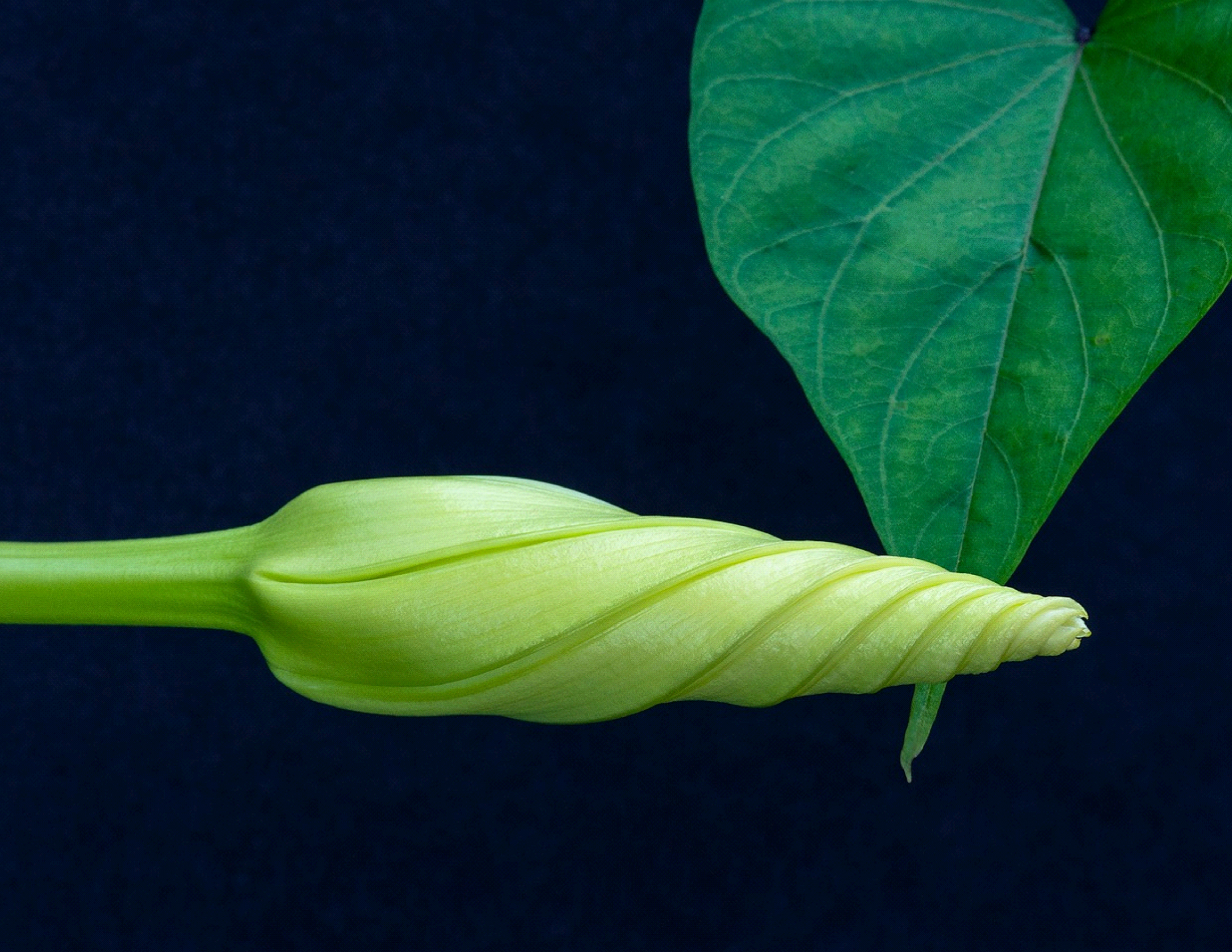 East End Arts
133 East Main Street
Riverhead, NY 11901
Ph: 631-727-0900
Fax: 631-727-0966
EastEndArts.org
News Release
FOR IMMEDIATE RELEASE
Press contact: Risa Hartsough
631-727-0900
publicrelations@eastendarts.org
Images available upon request
East End Arts Invitational Art Exhibition
Le Fleur
In Collaboration with Southampton Cultural Center
Exhibit Starting August 1
(RIVERHEAD, NY, July 12, 2017) –– East End Arts is pleased to announce a new art invitational exhibition at the Southampton Cultural Center featuring the vision of regional award-winning photographers: Le Fleur. This art exhibit begins Tuesday, August 1 and will be on display at the Southampton Cultural Center through August 27, 2017. This exhibition is curated by Steven Schreiber. An Artists' Reception will be held on Friday, August 11, 2017 from 5:00 to 7:00 PM where the public and community are invited to this free event to meet the artists and learn about their processes and inspirations. The Southampton Cultural Center is located at 25 Pond Lane in Southampton, NY.
Photographers featured in this exhibit and sale are:
• Steven Schreiber of Flanders, NY (exhibition curator) – Steven Schreiber is an award-winning photographer from eastern Long Island who began capturing images with his digital camera in 2002. He soon found a personal approach to visual textures and colors that are the signature of his photographic creations. His goal is to create new visual perspectives to our normal everyday visions through his experiences with his photography, and extensive design skills.
Using a unique processing technique Steven developed himself, he is able to bring an unusual and spectacular perspective to the subjects he focuses on for the images presented in this stunning floral series. The warm and mystical veneer that washes over his photos imbue them with the subtle tones and textures his photography is known for.
Mr. Schreiber has exhibited his works at East End Arts, Alex Ferrone Photography Gallery, Ashawagh Hall, Guild Hall, Remsenburg Academy, The Southampton Cultural Center, Karen Mannix Contemporary Gallery, South Street Gallery, and The Lyceum Gallery, Emma S. Clarke Library. He has won many awards including those from Guild Hall and Remsenburg Academy. Three of his images were recently selected from 700+ entries for the 5th annual National Exhibit 2016: "The Gallerist, The Artist, The Critic & The Kid" presented by East End Arts. One of his images was featured in the 4th Annual National East End Arts show The Figure, 2016, where his work was chosen from 730 worldwide entries.
Curating photography exhibits is now one of Steven's strong points. He started to organize these exhibits at Southampton Cultural Center, one of East End Art's satellite exhibit locations, for one year now and has received outstanding recognition for his efforts and quality of exhibited works chosen in these shows.
Steven is a member of East End Arts, East End Photographers Group, and Good Ground Artists. He is also a supporter of East End Arts. Steven has an extensive background in design and is an honors graduate of Photographic Imaging at Suffolk County Community College 2013.
• Jim Sabiston of Bay Shore, NY - An award-winning, freelance artist based on Long Island, Sabiston began his visual arts career as a painter, but with the advent of the digital camera, he left painting behind and committed himself to the art of photography. An inveterate explorer and experimenter by nature, Jim Sabiston produces work that does not lend itself to easy categorization. With a style rooted in a Zen influenced minimalistic realism, his style and subjects are almost infinitely varied to suit. Building on his original artistic foundation as a painter and an intimate study of photographic giants such as Stieglitz and Steichen, along with painters such as Andrew Wyeth and Winslow Homer, Sabiston's work executes a marriage of photography and painting mediums into highly unique, print oriented series sets. Recent work has been oriented towards East End and Long Island subjects. Jim's photographs have received awards from National Geographic Explorer magazine, the Adirondack Mountain Club, the Islip Arts Council, the Sayville Chamber of Commerce, the Westhampton Beach Chamber of Commerce, Gallery North, East End Arts, and most recently the Huntington Art Council and the Art League of Long Island. His work has been published in various books, magazines, and is part of many private collections.
• Katherine Liepe-Levinson of Southampton and New York, NY – Katherine Liepe-Levinson trained with the International Center for Photography in New York City. Her work has been displayed on journal, magazine, and book covers. Her photography was twice selected for the annual juried pop-up show, "Endangered," during Miami/Basel Art Week (Brickell 2016) and (Wynwood Art District 2015). Katherine's Award-winning work continues to be exhibited in Long Island and New York galleries and other venues, including East End Arts (twice Best in Show Winner and other awards), White Room Gallery, Rosalie Dimon Gallery, Alex Ferrone Gallery, Richard Demato Gallery, Guild Hall, and the Southampton Cultural Center.
In addition to photography, Katherine has worked as a professional dancer and actor on and off Broadway. She holds a PhD in Theatre from New York City's CUNY Graduate Center. One of the major inspirations that led her to embrace the visual arts as her creative passion was being invited to be a guest player in Tino Sehgal's internationally acclaimed performance art piece, "This Situation," at the Marian Goodman Gallery in New York City (2007-8).
• Patricia Martinez of East Hampton, NY – Photography and the outdoors have been an important part of Patricia's life from an early age. Growing up in Brooklyn, the most memorable moments of her childhood occurred during summer vacations in Millbrook, New York. The natural world beckoned and her instincts to record those observations were fulfilled with a Kodak Brownie camera as the recording instrument.
After acquiring her father's Nikon F, she set about in earnest to record the world as she saw and felt it. The Nikon became her constant companion while outdoors, hiking and camping. Even though the demands of working and raising a family occupied much of her time, photography always remained her main avenue of self-expression. After two successful careers, one in basic research, the other teaching high school science, it was time to embrace the vocation she loved most. After retirement, she returned to school to learn the intricacies of digital photography at Suffolk County Community College in the Department of Photographic Imaging. The digital era introduced new cameras but the same objectives still exist in her photography.
She felt the transition to the digital format was difficult at first because post processing was falsifying what her eye actually saw. As time went by, she began to realize that the imaging software allowed her to incorporate her vision into a photograph and make it hers. The instant feedback replaced the anxious waiting time to see if she caught the shot. She realized two lifelong dreams while still attending classes, she began exhibiting photographs in the fall of 2013 and created a photography book, "Flowers: A Metaphor for Life" that illustrates and explains Floriography, an age old use of flowers to communicate specific emotions. A sample can be viewed on her website: pmartinezphotography.com.
• Janis Hurley, Eastport, NY – Janis Hurley is an East Ender mainly known for her wildlife photography. But essentially, she will shoot anything of interest…especially in nature. She began seriously photographing at 18 years old with her first "real" camera, a manual Pentax SLR. She also fondly recalls watching her father and his love of photography; he even had a darkroom in the basement.
Being raised in the country, she had a natural curiosity of nature and animals. Janis' passion for photography dovetailed beautifully with her love of the outdoors and conservation projects. "If I can educate one person to be more mindful of the environment, of what we stand to lose by our carelessness and ignorance, through my photography work, I feel fulfilled!" Janis wants the viewer of her work to not only admire the beauty and uniqueness of the animal, building, or flower, but to sense the significance and the emotion of the subject.
Ms. Hurley has exhibited her works at the West Hampton Beach Library, the Hampton Bays Library, the Remsenburg Academy, The Rogers Memorial Library and the Riverhead Library. She has won many awards, including the Wildlife Photo of the Day, the Hampton's Art Hub "In Motion" Art Competition selected from entries from spanning the country and internationally. She had two photographs selected for the 2017 East End Audubon Calendar. And Janis recently was honored as one of the top five winners in the Rogers Memorial Library's Art Exhibition and Post Card Contest. She has also donated her photographs to various charity fundraisers.
Janis is a member of the East End Arts, the East End Audubon Society, the East End Photography Think Tank, and the North American Nature Photography Association (NANPA).
• Virginia Aschmoneit of Westhampton, NY – Virginia was born in the New York City area and resided there until 1998 when she moved to Long Island. Her passion for photography started in her teen years when she borrowed her parents'camera. First it was film and the darkroom and later she embraced digital photography. Landscape, wildlife and all things of nature were her main interests.
Though mainly self-taught Virginia has taken courses at the Sante Fe Workshops, Maine Media Workshops and International Center of Photography.
Virginia's work has been shown in numerous galleries among them the Salmagundi Club, the National Association of Women Artists, the Sylvia Wald and Po Kim Gallery, the Ridgefield Library and the Newburyport Art Association gallery where one of her images received an award.
Also, she has participated in shows on Long Island at Ashawagh Hall, the Watermill Museum, East End Arts where she received a Best in Show and the Islip Arts Museum.
She was one of two exhibitors invited to show works at the Rosalie Dimon Gallery and had a solo show at the Riverhead Library.
Virginia still continues to live in Westhampton and is active in several photography groups on Long Island as well an in New York City. www.VirginiaAschPhotos.com.
Exhibition curator, Steven Schreiber comments: "Le Fleur is a celebration of the scope of nature's floral grandeur. Each photographer's carefully chosen images seduce and stun, capturing the essence of nature's magnificence, grace and elegance."
All exhibited work is for sale; to purchase, contact East End Arts at 631-727-0900. For more information about the exhibition, as well as complete artist bios, visit http://www.eastendarts.org/gallery/off-site/southampton-cultural.html.
East End Arts is honored to collaborate with the Southampton Cultural Center on this project.
For more information contact East End Arts at 631-727-0900 or info@eastendarts.org.
# # #
East End Arts, established in 1972, is a 501(c)3 not-for-profit arts organization, and operates a School of the Arts, an Art Gallery, and presents a variety of events and programs to promote the arts year-round. Proceeds from all events, sales, classes, donations, and memberships benefit the mission and commitment to building and enriching our community through the arts by way of education, support, advocacy, and inspiration.