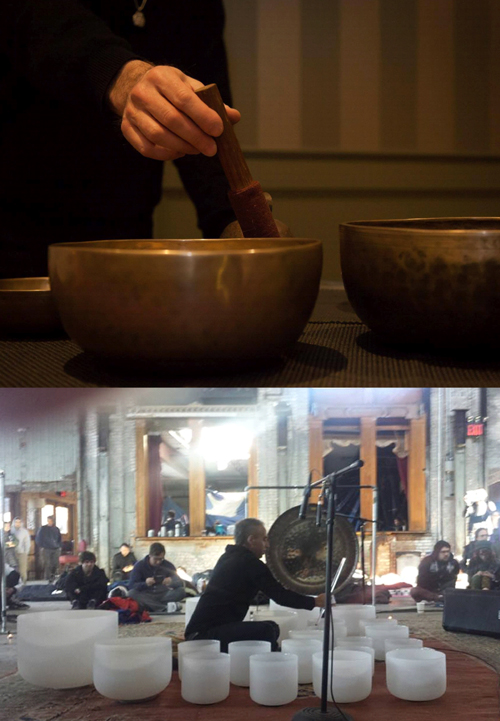 East End Arts
133 East Main Street
Riverhead, NY 11901
Ph: 631-727-0900
Fax: 631-727-0966
EastEndArts.org
News Release
FOR IMMEDIATE RELEASE
Press contact: Risa Hartsough
631-727-0900
publicrelations@eastendarts.org
Images available upon request
East End Arts Presents
MINDFULNESS & STRESS REDUCTION WORKSHOPS
For Adults & Families, with Daniel Lauter
Saturday, July 22 at East End Arts in Riverhead
(RIVERHEAD, NY, July 13, 2017) –– East End Arts is pleased to announce two special upcoming workshops on mindfulness and stress reduction on Saturday, July 22 at their campus in Riverhead, NY with Daniel Lauter, mindfulness, integrative music and sound practitioner. Space is limited and advance registration is required by calling 631-369-2171 or by visiting the below links.
Adult Workshop: Your Sound Body
Saturday, July 22, 2017, 10:00 AM – 12:00 PM
Register: https://eastendartsorg.presencehost.net/school/classes.html/event/2017/07/22/your-sound-body-workshop-with-mindfulness-integrative-music-and-sound-practitioner-daniel-lauter/164670
A fun, interactive and deeply relaxing workshop on the use of sound tools for stress reduction, lessening of anxiety, better sleep, clarity and focus. Experience a global Sound Bath including Crystal bowls, Tibetan and Himalayan Bells, Didjeridu, Rainsticks, and Ocarina. Learn how to work with sound vibration for wellness, to tune your mind and body!
Family Workshop: Introduction to Mindfulness for Stress Reduction
Saturday, July 22, 2017, 1:00 - 3:00 PM
Register: https://eastendartsorg.presencehost.net/school/classes.html/event/2017/07/22/family-workshop-introduction-to-mindfulness-for-stress-reduction-with-mindfulness-integrative-music-and-sound-practitioner-daniel-lauter/164671
Explore how to use breath to release tension and single pointed focus to gain clarity and insight. Experience the use of guided imagery to build resilience, practice transforming worrisome emotions, find joyful ways to discover your own innate abilities and passions! Learn practices to mindfully breath, see, listen, communicate, and create compassionate action!
Daniel Lauter has been facilitating workshops in meditation and mindfulness; writing mindfulness meditation practices, composing and performing music with the use of therapeutic sounds for over 30 years. He is certified as an Integrative Music and Sound Practitioner within the healing arts field of Sound Therapy. A consultant and mindfulness meditation trainer for top independent schools in New York City on mindfulness programs, workshops have included The National Association of Independent Schools and regions, The European Council of Independent Schools, Avenues The World School, The Village School, Academy of St. Joseph, The United Nations International School. He writes, curates and facilitates professional development workshops for teachers, and administrators and holds the space for students, families and professionals to develop new methods for managing stress and maximizing mindful energy.
For more information, contact the East End Arts School at 631-369-2171 or education@eastendarts.org.
# # #
East End Arts, established in 1972, is an award-winning 501(c)3 not-for-profit arts organization, and operates a School of the Arts, an Art Gallery, and presents a variety of events and programs to promote the arts year-round. Proceeds from all events, sales, classes, donations, and memberships benefit the mission and commitment to building and enriching our community through the arts by way of education, support, advocacy, and inspiration.