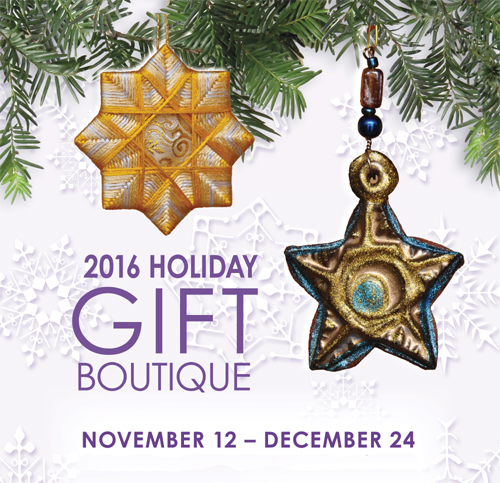 Unique, Artistic, One-of-a-Kind Gifts, Handmade by Local Artists! Perfect for Holiday Gifts
Hundreds of gorgeous hand-made holiday ornaments, beautifully crafted greeting cards, one-of-a-kind jewelry, wearables, crafts, holiday books, and more will fill East End Arts three gallery rooms from top to bottom as visitors from all over the Island come to buy exclusive and artistic gifts, all created by local artists and artisans.
Come find the perfect gifts for holiday giving, before they sell out!
SHOP DATES: November 12 - December 24, 2016
GRAND OPENING Reception: Saturday, November 12, 2016, 12 - 5 PM
EXTENDED HOLIDAY SHOPPING HOURS:
Tuesday – Friday 10 AM – 5 PM
Saturday 10 AM – 4 PM
Sunday 12 – 4 PM
Closed Monday
Sponsored by Hamptons Art Hub
ARTISTS: Apply now to participate! Online Application Deadline: Thursday, October 20, 2016, 5:00 PM. Click here for more info >>