"Under African Skies" Documentary Film Screening & Q&A with Bassist Bakithi Kumalo, Artist-in-Residence
Register Now
<i>This free event is open to the public.</i> Advance registration appreciated.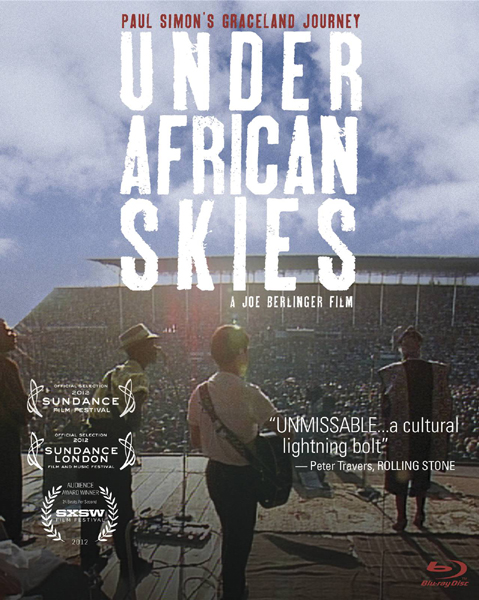 Under African Skies chronicles Paul Simon's return to South Africa to explore the journey of his Grammy Award-winning Graceland album, including the political backlash he received for allegedly breaking the UN cultural boycott of South Africa designed to end the Apartheid regime.
After the screening there will be Q&A with bassist Bakithi Kumalo, who is featured in the documentary and on Paul Simon's Graceland album.
This free event is open to the public.
Advance registration appreciated.
To view the trailer, CLICK HERE >>
Bakithi Kumalo is a South African bassist, composer and vocalist who has worked with a wide variety of diverse artists including Gloria Estefan, Herbie Hancock, Chaka Khan, Harry Belafonte, Cyndi Lauper, and Paul Simon. He has been active as well as a solo artist, with four albums to his credit – 1998's San'Bonan, 2000's In Front of My Eyes, 2008's Transmigration, and 2011's Change – as well as three award-winning children's albums recorded with his wife, vocalist Robbi Kumalo. Kumalo's bass-playing history began in Soweto where he grew up surrounded by music. "I picked up the bass early and realized I could follow the groove of a tune with it. I could play the bass lines from a cappella music, and I learned how to develop lines based on the left-hand work of accordion players in the township bands."
Presented in partnership with Peconic Landing.