Artists' Reception: EEA Invitational Exhibit at Southampton Cultural Center - "... As Humanly Possible"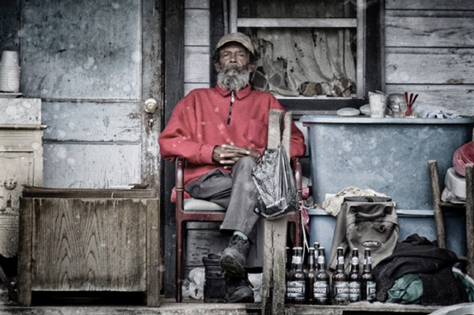 East End Arts Presents Invitational Art Exhibition
"... As Humanly Possible"
"...As Humanly Possible" exhibit is for art and photography enthusiasts to experience the human condition around the world. Strong facial expressions, deplorable living conditions as well as the more fortunate society are the subjects to expect in this exhibit. Featured artists:
Marilyn DiCarlo Ames ● Jim Lennon ● Steven Schreiber ● Meryl Spiegel ● Joan Wozniak
In Collaboration with Southampton Cultural Center
Curated by Steven Schreiber
Artists' Reception: Friday, March 3, 2017, 5 – 7 PM
Meet the Artists! Join us at this free event - refreshments will be served.
Exhibition Dates: February 28 – May 21, 2017
Gallery visiting hours are Southampton Cultural Center hours:
Monday through Saturday, 11:00 AM to 2:30 PM
or by appointment: 631-287-4377
To purchase artwork in this show, contact the East End Arts Gallery at 631-727-0900.
Artwork above: Pride from Prejudice photograph by Steven Schreiber


More Information about the Artists
Marilyn DiCarlo Ames of Quogue, NY
photography
For Marilyn DiCarlo Ames, photography has personally evolved into a meditation, for it is when she is behind the lens that she feels most alive, present, and content. She most enjoys capturing and recording life's magical moments with her camera.
Jim Lennon of Flanders, NY
photography
In spite of loving the pursuit of landscapes, photographing people quickly became the signature specialty of Jim Lennon's work. The show images are made up of friends and assignments taken from 1978 to 2014 using film and digital cameras. Jim has been creating assignment photography for regional and national companies for over 40 years.
In addition to KODAK, he has also been recognized with awards from The Association of the Graphic Arts, The Long Island Advertising Club, Graphic Design Magazine and has been featured in Studio Photography, Industrial Photography and The Photo District News.
Steven Schreiber of Flanders, NY
photography
Steven Schreiber is an award-winning photographer who began capturing images with his digital camera in 2002. He soon found a personal approach to visual textures and colors that are the signature of his photographic creations. Through his experiences and extensive design skills, his goal is to create new visual perspectives to the things we see every day.
Meryl Spiegel of East Quogue, NY
photography
Meryl Spiegel is a Long Island photographer who portrays the people, places and things around her whether she's at home on the East End, roaming Manhattan or traveling elsewhere. While her subjects range from street life to seascapes to still life, her most recent work crosses into abstraction. Working with digital and medium-format cameras, Meryl's imagery looks more like paintings than photographs.
Joan Wozniak of Shoreham, NY
photography
Joan Wozniak has been communicating through images all her life. She first studied photography in grade school and since then has always had a camera with her. Joan enjoys exploring the space between the public faces we choose to show, and the vulnerable humans that we are.


For more information about the Southampton Cultural Center, please visit scc-arts.org >>