Allan Wexler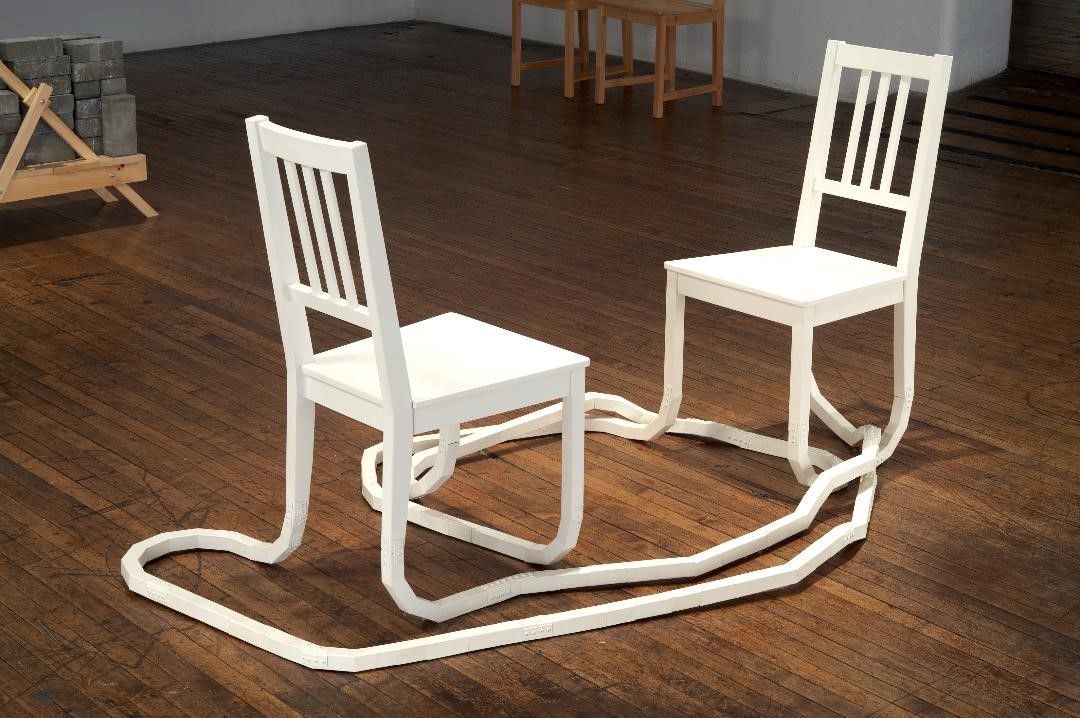 Interchange, 2008
wood, latex paint, and wax, 35 x 70 x 42 in

Allan Wexler has worked in the fields of architecture, design, and fine art for 45 years. He is represented by the Ronald Feldman Gallery in New York City and has exhibited, taught, and lectured internationally.
Wexler's career resists easy classification. In the late 1960s he was an early member of the group of architects and artists who questioned the perceived divide between art and the design disciplines. They called themselves non-architects or paper architects.
The subject of Wexler's work is the built environment. He creates drawings, multimedia objects, images, and installations that alter perceptions of domestic activities. He investigates eating, bathing, sitting, and socializing, and turns these everyday activities into sculpture, ritual, and theater. 
Wexler is a recipient of a Guggenheim Fellowship (2016), is a Fellow of the American Academy in Rome, and a winner of both a Chrysler Award for Design Innovation and the Henry J. Leir Prize from the Jewish Museum. He has had numerous national and international solo exhibitions, has lectured on his work internationally, and has been reviewed by major art and architecture publications. Wexler currently teaches at Parsons School of Design in New York City.
Lars Müller has recently published Absurd Thinking: Between Art and Design, a book on Wexler's work and creative process. Wexler's compelling thought processes unfold across each thematic category revealing a curious, comedic, analytical mind certain to instigate creative thought among designers and artists, and offer new strategies for examining the inhabited environment. The book features projects developed across the artist's career that mediate the gap between fine and applied art using the mediums of architecture, sculpture, photography, painting, and drawing.
Along with all this, Wexler has also made a number of business cards which are responses to the cocktail party question "What kind of work do you do?" They poke fun at the idea of being able to sum up ones work in a simple answer but, at the same time are succinct statements about what he does. Here are a few examples which give a glimmer of his brilliance and humor:
 
"My studio is a laboratory where I determine the constants and control the variables. I look at one thing, I build and I observe the results. I rebuild and I look again. I am an architect who observes the world from the vantage point of an artist."

"I am an independent architect without clients. But, I do practice everyday. Occasionally, I call myself an artist, especially if I am in conversation with a group of architects."

"I am an architect in an artist's body. My studio is my laboratory. I sculp with gravity and heat. I paint with rain. I use everyday and ordinary activities, eating, sleeping, and bathing as media. I investigate the built environment archeologically.
My work looks at simple things, the sight line between two people sitting across from each other at a table, the many positions of two bricks in relationship to each other, how floor meets wall.
My work defines habitable space and the wall that separates inside from outside. I invent ways to walk through walls."

For more info on Allan Wexler, visit allanwexlerstudio.com, 
lars-muellerpublishers.com/allan-wexler-absurd-thinking and
feldmangallery.com/index.php/artist-home/allanwexler