Arden Scott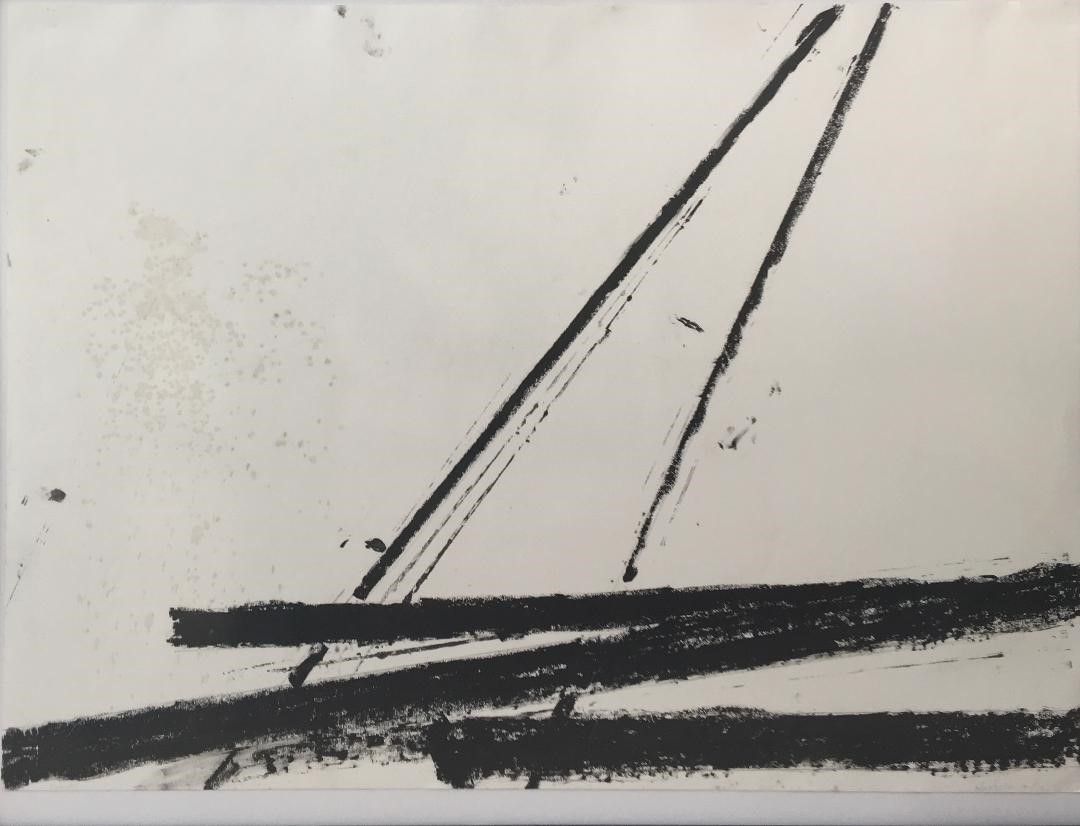 Ice Boat #1, 2012
oil stick on paper, 20.5 x 30 in

Arden Scott is a lifelong sailor who moved from New York City to Greenport in 1978. Scott remembers sailing to Shelter Island to visit fellow artist Alan Shields before she moved to Greenport—a move that would have a profound effect on her work. Looking back at her Minimalist sculpture of the 1960s and 1970s, Scott realized that the forms often recalled ships and ship-like contours. She was building her own boat at the time, and was propelled into a study of the form in metals such as bronze and steel, and natural materials including eelgrass and bramble.
"On the ocean even the most brain-dead nincompoop gets the idea that you're not safe anymore, you're totally out of control," she has said. "The weather and the water are in total control, and you have to work with them to survive. I like that, that edge."
Writing about Scott's recent work, critic Maureen Mullarkey said "Without replicating any identifiable kind of boat, the work triggers associations with schooners, skiffs, sculls, canoes, longboats, or any craft man has devised to journey over water. Freestanding, made mainly from bronze or steel, archetypal forms insinuate the architecture of hulls, the thrust of ballasts and riggings." Scott has received numerous grants, including a Guggenheim Fellowship and a Pollock-Krasner Foundation grant. She has also appeared in The New York Times in an August 2002 article entitled Far from Midtown, She's Fallen in Love with the Sea. Scott shows with VSOP Projects in Greenport and Kathryn Markel Fine Arts in Bridgehampton.
For more info on Arden Scott, visit ardenscott.com and markelfinearts.com/artists/71-arden-scott/works/