Franklin Hill Perrell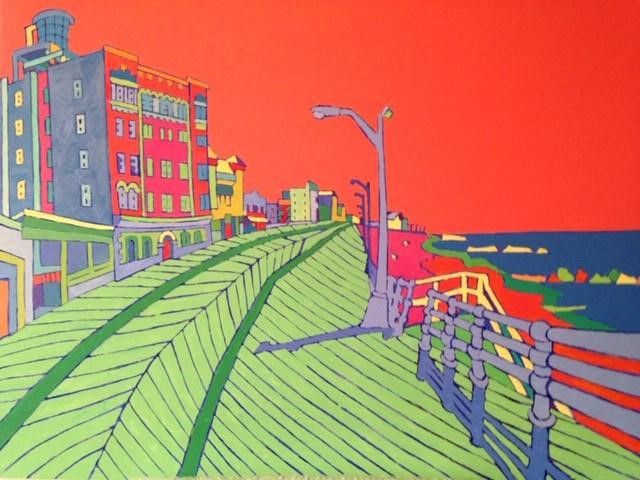 The Breakers, Boardwalk of Dreams, 2014
acrylic on canvas, 18 x 24 in

Franklin Hill Perrell is best known as a curator and art lecturer. He was a curator at the Nassau County Museum for decades and is on the board of the Heckscher Museum in Huntington. Along with Debbie Wells, Perrell founded Artful Circle, a service which provides educational programs at galleries, museums, art fairs, and lectures on everything related to art.
Before all of this, Perrell was also an artist who paints iconic beach front sites and architecture in bold color with the images broken down into characteristic shapes and semi-abstractions that are yet fully recognizable.
His first exhibitions at Walker Street Gallery in Tribecca, during the 1970s, were arranged by the legendary art world figure, Ivan Karp, and were listed in The New Yorker. In 1987 he exhibited at Frank Caro Gallery on 57th Street and during the 2010s at Tria Gallery in Chelsea. His studio is in Southold.
For further info on Franklin Hill Perrell, visit artfulcircle.com