Glen Hansen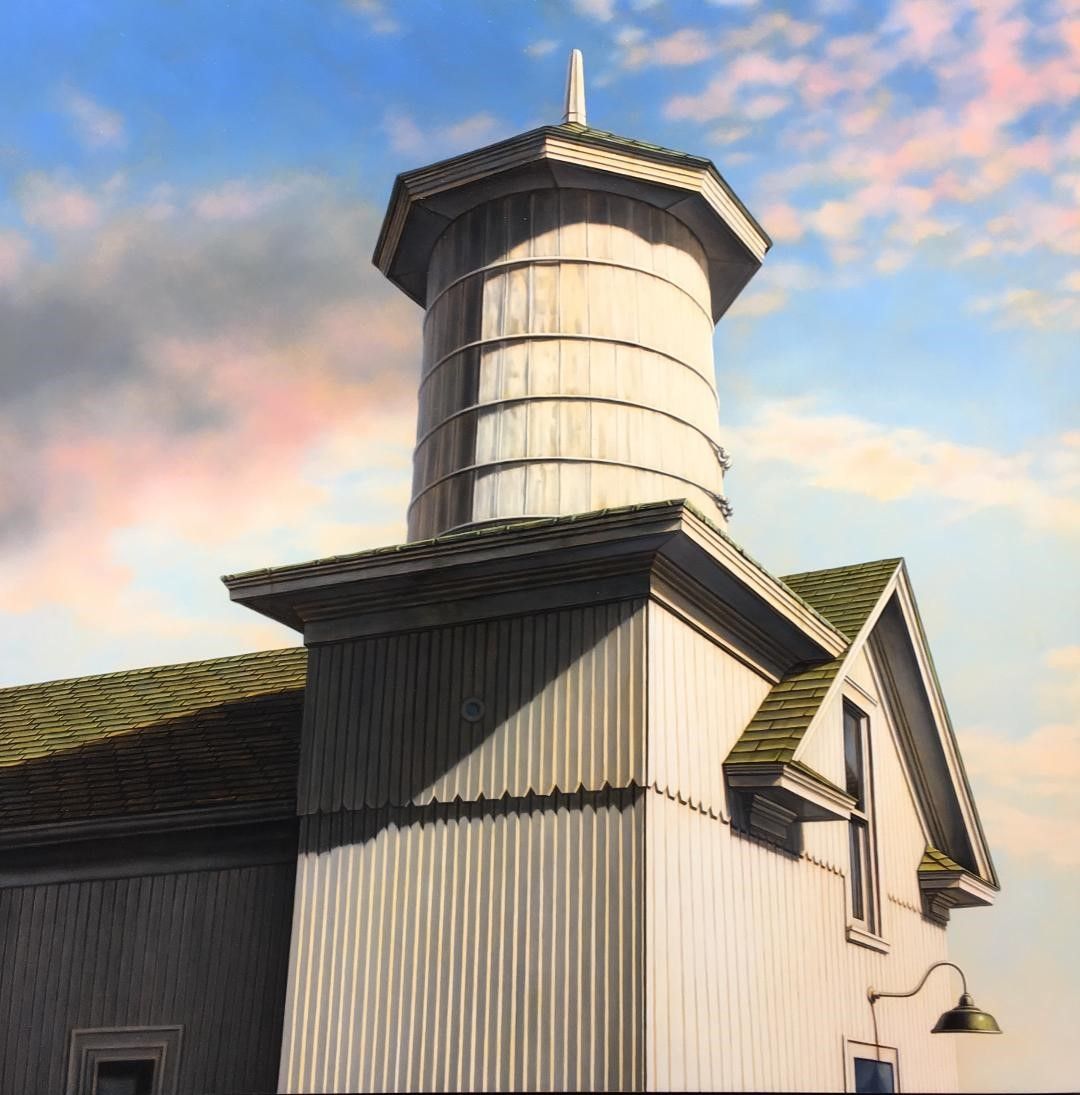 Friars Head Halfway House, 2015
oil on panel, 20 x 20 in

Glen Hansen makes super-realist paintings, usually of architecture, the way his working class father and grandfather made buildings, brick by brick and layer by layer with incredible attention to craft and detail. He grew up on Long Island in a family of bricklayers, carpenters, and contractors, often working on construction sites during summers. Early on, he found a knack and passion for painting isolated parts of buildings where the human presence is usually only shown in the creation of the building. Sometimes a subtle reflection of a figure will show up in the glass of a window or skylight. Hansen works from photographs, often using many images at slightly different times of day in one painting. However, his techniques are related more to the under painting and glazing of the Renaissance masters than the direct painting of the photo-realists.
He has said, "My thing is isolating the details of architecture, I don't want to do entire street scenes. There are no human beings in my paintings. No cats on the window sills, no birds. It's about a building and it's relationship with the sky. The human element is found in the architects who designed the buildings and the craftsmen who sweated to make them a reality."
Hansen showed with Fischbach Gallery in Manhattan for over 20 years, taught drawing and painting at the School of Visual Arts for 15 years and moved to Jamesport full time three years ago. An exhibition of his drawings of landmark buildings in Kansas City was mounted at the Kansas City Public Library in 2013. Recently he has curated, "The Great American Cheese Ball Challenge" and "Pseudonym" both taking place at his studio in Southold. And now DETOUR for The East End Arts in Riverhead. Hansen is in the collection of the Metropolitan Museum Of Art, The Nassau County Museum of Art, The Neuberger Museum of Art, NY; The Springfield Museum of Art, MA; as well as many corporate and private collections.
For further info on Glen Hansen, visit glenhansen.net