Meghan Boody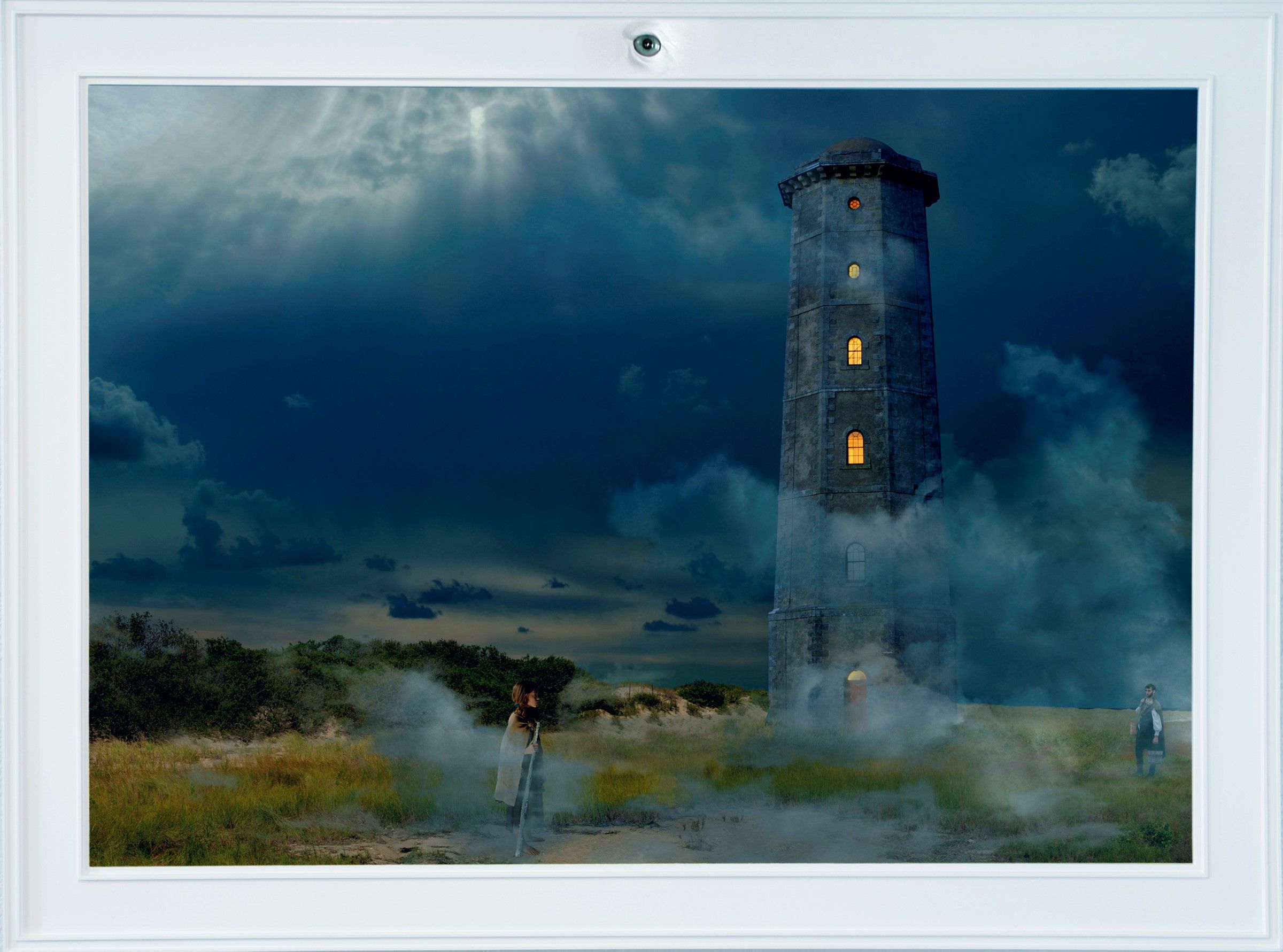 East O' the Sun, West O' the Moon, 2006
Fujiflex print mounted to Sintra in custom made frame, 33 x 46 in

Meghan Boody creates large scale photographs combining many images into one with sophisticated digital techniques. She was at the forefront of the digital revolution in photography in the early '90s. Her images are glimpses or moments in elaborate and mythical narratives relating to her life, childhood, imagination, dreams, and her interest in the spiritual world.
After receiving her B.A. degree from Georgetown University in philosophy and French, Boody moved to Paris in 1986 to study fashion design at Parsons School of Design. It was there, that on a whim, she took a course in photography falling in love with the medium. Upon returning to New York, she apprenticed with photographer Hans Namuth for three years and began to combine photography with interactive sculpture. With the advent of Photoshop in the early 1990s, she went on to pioneer a new form of digital photography based on composited imagery.
Boody has exhibited her work widely since the late 1980s. Recent exhibitions include "Radical Terrain" at the Rubin Museum of Art, New York, "Magical Realism" at the Houston Center for Photography, and "Fairy Tales, Monsters, and the Genetic Imagination" at the Frist Center for Visual Art in Dallas.
Her work is included in the collection of the Whitney Museum of American Art, NY; the Herbert F. Johnson Museum at Cornell University, Ithaca, NY; and the Museum of Old and New Art (MONA) in Tasmania. Boody is represented by Sandra Gering Inc. and Salomon Contemporary in New York, Imago Gallery in California, and by Thomas/Treuhaft for commercial commissions.
For further info on Meghan Boody, visit meghanboody.com