Ivan Kustura & Stephen Bitel
November 2, 2012 - January 30, 2013
Ivan Kustura

Stephen Bitel
Opening Reception: Sunday, November 25, 3 - 5 PM
Meet the artists and see their wonderful work.
The public is welcome, admission free.
Featuring local wines and artisan cheeses, served by the Jamesport Manor Inn.
The Jamesport Manor Inn offers a 3-course Prix Fixe dinner immediately following the reception for $35 per person.
MORE ABOUT THE ARTISTS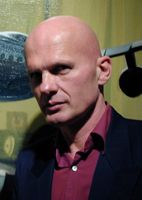 Artspeak magazine noted the strong presence in Ivan Kustura's images that makes their special character recognizable at once. His oils dazzle with their lush color and impossibly long, broad brushstrokes especially surprising considering the subjects in this show; horses, women, roses. His work feels very contemporary with a strong foundation in modernism, cubism and surrealism. To quote Kustura, "An art work does not exist in nature itself, it is to be approached with cunning, (not unlike planning a crime) while you cultivate it, grow it. My art is a dialogue opening toward the world that surrounds me, nourishes me, offends me. I am an artist of my time." Born in Croatia, and a graduate of The Fine Arts Academy of Venice, Kustura has had been featured in group and solo shows at many prestigious gallery in the Hamptons including those of Pamela Williams and Peter Marcelle. He has also shown extensively in Manhattan, notably at Vorpal and OK Harris as well as internationally in galleries from Milan, Venice, and Switzerland to Shang Hai. Kustura lives and works in Southampton.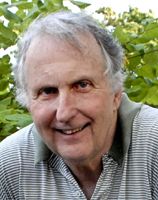 In this Rosalie Dimon exhibit, photographer Stephen Bitel includes a broad range of subjects from well-defined, highly textured and exquisitely lit still life's such as Door With Cups to the semi-abstract strangeness created when shooting into a reflection for Boy On A Net. Modern Building received highest honor in the category of Architecture/Interiors by the prestigious photography journal B&W + Color 2012. In the juried East End Arts Gallery's Show Music (2012), juror Terrie Sultan of The Parrish Art Museum chose Bitel's Crescendo, (almost abstract ice skaters caught in flowing motion) to receive First Place. Bitel has done photographic work in the areas of advertising, portraiture, fashion photography and photojournalism including a photographic documentation of Resurrection City during the Poor People's March on Washington in 1968. This collection is available on loan from the African American Museum Long Island, NY. According to Bitel, "My primary interest has always been in abstract images rendered through reflections as well as the colors and textures of ordinary things enhanced by the effects of unusual lighting and composition."


Exhibits at the Rosalie Dimon Gallery are a joint effort by East End Arts and the Jamesport Manor Inn to introduce exceptional artists and their work to the East End communities. This program is made possible with public funding provided by Suffolk County.
The Rosalie Dimon Inn is located in the Jamesport Manor Inn, 370 Manor Lane, Jamesport NY. 631-722-0500 | www.jamesportmanorinn.com
For more information and to purchase work, contact Jane Kirkwood, East End Arts Gallery Director: 631-727-0900 or gallery@eastendarts.org