Lessons Learned
A Collaborative Exhibition of Works By Laura Stroh and Her Students
January 28, 2020 - March 4, 2020
Art Exhibition Medium: Pallete Knife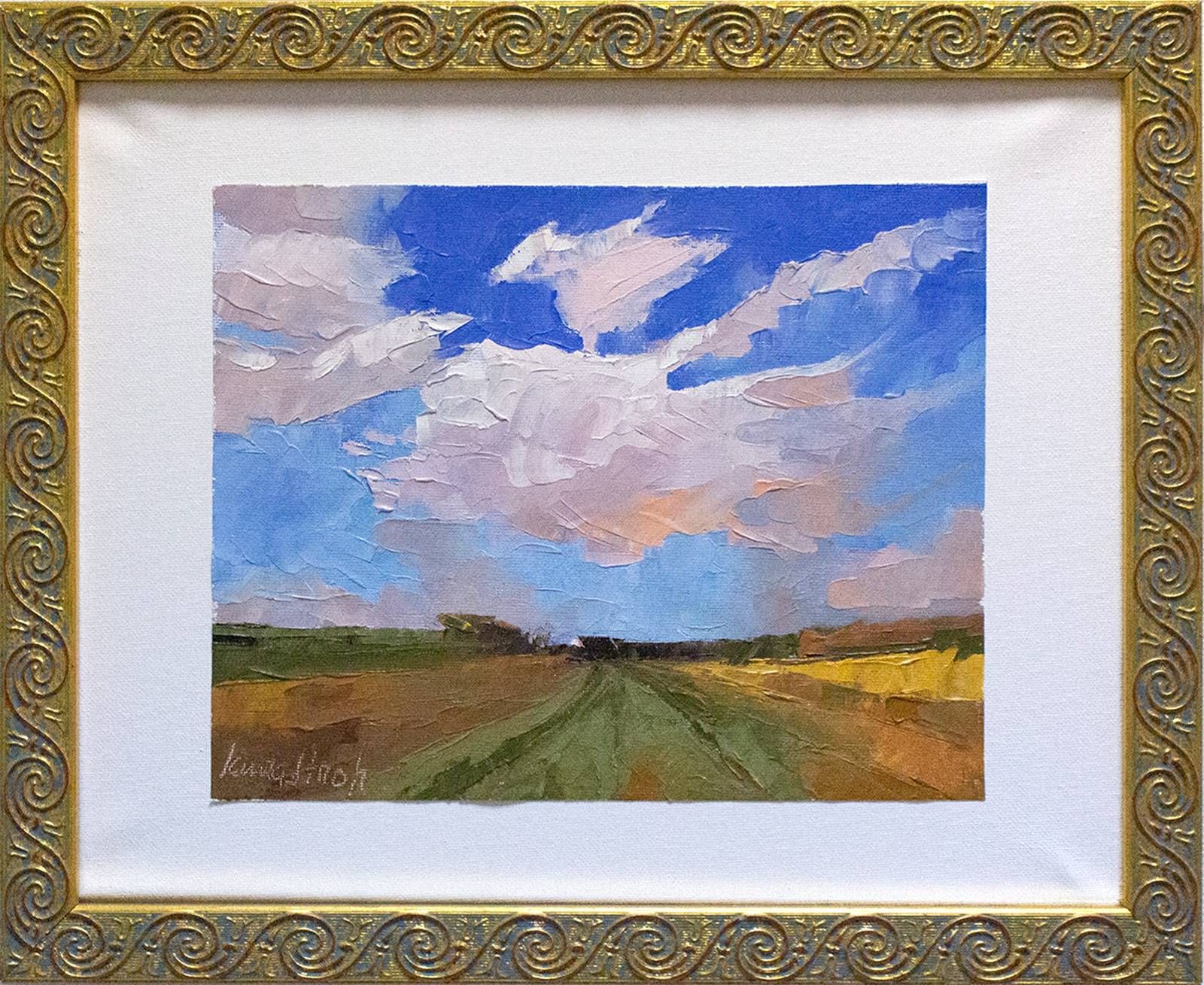 Laura Stroh
Artist Statement - Laura Stroh
I have been interested in the way things look for as long as I can remember. Certain colors next to other colors can take my breath away. There are shapes that arrest my attention, and make me reconsider who I am. So you could say that I was born to be an artist.  I always have turned to art to take me to my happy place, and the place where I feel empowered. 
The main thing I am aiming for in a painting is a kind of strength. A good Composition and compelling colors relate to this.  And the paintings I am most proud of are the ones that are strong in composition and color, that have a kind of strength of character. This is hard to put into words. I am no longer interested in a perfect art work, but a work where I am in my artist power.
I graduated from Stony Brook University with a BA in Art, and I have studied with a two of the best artists/teachers, and they are Helen Rundel and Keith Mantel. These teachers were both of the realistic tradition, which I followed until recently. At one point in my art life I became restless and just wanted to put down paint for the joy of the colors. For the feeling of the paint gliding on the canvas. Heaven!
So that's where I am now, and it's harder to do this I thought it would be! If you are putting down colors, do you start with an idea, a photo? Do you put in the lines accurately, or just scribble and see where it takes you? Should I be neat and orderly or wild and sloppy? I guess I will find out, but right now I am having a good time experimenting with my favorite past time, painting.
---
Participating Artists
Ann Carlile
Janet Fink
Patricia Kelly-Derenze
Dale Krongel
Stephen Ness
Mary O'Connor
Mary Roberts
Laura Stroh
---
Sea and Sky Palette Knife Painting Class
The Power of the Pallete Knife by Laura Stroh
When you are painting with a palette knife, you are using a less precise instrument than a brush. With a palette knife, the paint goes on the canvas in unexpected and sometimes surprising ways. When you are used to painting with a brush and then you switch to another painting technique it's challenging for the artists and produces unexpected results that spark creativity!  So, I am proud of the artist's/student's paintings. I may be biased but they look great hanging in the Town Hall. You may notice that the paintings are unique in their style and appearance and that is a good indication that the artists are interpreting and expressing their ideas in their own way. We are grateful that we are able to share our work with the community.
---
Click here to view & purchase artwork at SHOPeea>>
---
The Riverhead Town Hall art exhibits are a collaborative effort on the part of East End Arts and the Township of Riverhead to support local artists and introduce their works to the community. The public is welcome; admission is free.
Always open to the public.
HOURS: Mondays - Fridays, 9:00 AM - 4:00 PM
LOCATION: Riverhead Town Hall, 200 Howell Avenue, on the corner of Howell and East Main Street, Riverhead, NY
PHONE: 631-727-3200
For more information and to purchase artwork, contact East End Arts: 631-727-0900 or info@eastendarts.org
Click here for information about past exhibits at the Riverhead Town Hall Gallery >>