Janet Fink, Laura Stroh, & Adele Wallach
November 12 - January 19
---
"Nature Inspired"
Rosalie Dimon Gallery
Jamesport Manor Inn
370 Manor Lane, Jamesport, NY 11947
November 12, 2019 - January 19, 2020
Open for Walk Ins & Dining During Business Hours
Wednesday & Thursday 11 a.m. - 8:30 p.m.
Friday & Saturday 11 a.m. - 9 p.m.
Special Meet the Artist Tours by Appointment!
For tours please contact Adele, Janet, and Laura via email by clicking their name below

Janet Fink
Laura Stroh
Adele Wallach
---
Hubbard County Park

Great White Heron
---
ARTISTS STATEMENTS
Janet Fink
 I have a bachelor's degree in painting and art education from Rhode Island School of Design and the University of Maryland. I needed a steady career and got a Masters Degree in Occupational Therapy at Columbia University. While working with special needs children, I incorporated the mediums of paint, pet therapy and drawing to help children of all abilities to learn to understand their feelings and develop their cognitive and motor skills.
I have had my art in the East End Arts Gallery, The Guild in East Hampton, the Old Town Arts Guild, the South Street Gallery and Fiedler Gallery in Greenport. I have won people's choice awards and honorable mentions in Juried art shows. I have been completely inspired by the light and colors of the farms and bodies of water that surround me. My focus has been landscapes but sometimes I just use the landscape as a backdrop to explore a more abstract vision. My personal vision is to utilize a wide palette of colors to create and express inner feelings and to evoke feelings in the viewer about nature.
Laura Stroh
I have been interested in the way things look for as long as I can remember. Certain colors next to other colors can take my breath away. There are shapes that arrest my attention, and make me reconsider who I am. So you could say that I was born to be an artist.  I always have turned to art to take me to my happy place, and the place where I feel empowered. 
The main thing I am aiming for in a painting is a kind of strength. A good Composition and compelling colors relate to this.  And the paintings I am most proud of are the ones that are strong in composition and color, that have a kind of strength of character. This is hard to put into words. I am no longer interested in a perfect art work, but a work where I am in my artist power.
I graduated from Stony Brook University with a BA in Art, and I have studied with a two of the best artists/teachers, and they are Helen Rundel and Keith Mantel. These teachers were both of the realistic tradition, which I followed until recently. At one point in my art life I became restless and just wanted to put down paint for the joy of the colors. For the feeling of the paint gliding on the canvas. Heaven!
So that's where I am now, and it's harder to do this I thought it would be! If you are putting down colors, do you start with an idea, a photo? Do you put in the lines accurately, or just scribble and see where it takes you? Should I be neat and orderly or wild and sloppy? I guess I will find out, but right now I am having a good time experimenting with my favorite past time, painting.
Adele Wallach
Inspired by my best friend Marshall, I began taking photographs when I was 15 years old and in high school. My Konica rangefinder was a constant companion and together we generated more rolls of film than I can count. Through the years photography has been my way to find peace and enjoy all the beauty the world has to offer. 
In 2016 I retired after 25 years teaching special needs students of all different abilities. It was an extremely rewarding job and it gave me the opportunity to teach my students how to use a camera and take pictures of their world and how they perceived it. 
Retirement has been a wonderful gift to photograph every day: to be able to run out at sunrise and sunset, and witness the amazing light over Riverhead and The East End. Exploring the North Fork back roads, and the Hamptons' beaches and marshes has been amazing. It's a gift that keeps on bringing me hope and joy.
I have exhibited at the East End Arts Members Shows, The Mattituck-Laurel Library, The Cutchogue Free Library, The Floyd Memorial Library, Riverhead Free Library, Old Town Arts & Crafts Guild, The Fiedler Gallery in Greenport, and The Rosalie Dimon Gallery at the Jamesport Manor Inn. I have also won honorable mention and peoples choice awards at several juried shows.
---
Please Click Here to Preview the Show at Rosalie Dimon >>
---
Click here to view and purchase Janet Fink's work at our shopeea.com online store >>
Click here to view and purchase Laura Stroh's work at our shopeea.com online store >>
Click here to view and purchase Adele Wallach's work at our shopeea.com online store >>
---
Exhibits at the Rosalie Dimon Gallery are a joint effort by East End Arts and the Jamesport Manor Inn to introduce exceptional artists and their work to the East End communities. This program is made possible with public funding provided by Suffolk County.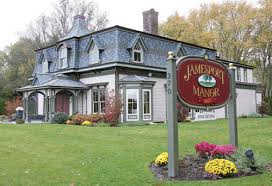 The Rosalie Dimon Gallery is located in the Jamesport Manor Inn
370 Manor Lane, Jamesport NY | 631-722-0500
Click here for more information about past exhibits at the Rosalie Dimon Gallery >>
For more information and to purchase work, contact Diane Burke, East End Arts Executive Director: 631-727-0900 or dburke@eastendarts.org
---