Katherine Liepe-Levinson & Steven Schrieber
September 12 - November 10
---
"AUTUMN SONATA"
Rosalie Dimon Gallery
Jamesport Manor Inn
370 Manor Lane, Jamesport NY. 11947
September 12 - November 10, 2019
Open for Walk Ins & Dining During Business Hours
Wednesday & Thursday 11 a.m. - 8:30 p.m.
Friday & Saturday 11 a.m. - 9 p.m.
Special Meet the Artist Tours by Appointment!
For Tours please contact Katherine and Steven through their websites.
katherineliepelevinson.zenfolio.com
stevenschreiberphotography.com
Autumnal Equinox by Katherine Liepe-Levinson

Russet Barn by Steven Schreiber
MEET THE ARTISTS
Katherine Liepe-Levinson trained with the International Center for Photography in New York City. Her photography has been displayed on journal, magazine, and book covers. She regularly exhibits with New York and Long Island galleries, winning various awards including Best in Show from East End Arts and the Alex Ferrone Gallery. In addition to photography, Liepe-Levinson worked as a professional dancer, actor, and writer on and off Broadway. She earned a PhD in Theatre from the CUNY Graduate Center and taught full-time for Colgate University and Hunter College. Katherine Liepe-Levinson's Earth/Water Series is part of an ongoing exploration of local New York and Long Island waterways. Her studies are testaments to the preciousness of our natural resources. The unusual vibrant colors and patterns in these almost abstract works are produced through available light, shifting wind patterns on the water and in the foliage, and reflections. All images are single exposures, without manipulative additions or filters. The photographs for this exhibition are artist printed.
Steven Schreiber is a well-known photographer from Eastern long Island, who began capturing images with his digital camera in 2002. Steven has exhibited his works as a featured artist with East End Arts, Alex Ferrone Photography Gallery, The White Room, William Ris Gallery, Ashawagh Hall, Guild Hall, Remsenburg Academy, Southampton Cultural Center, Karen Mannix Contemporary Gallery, South Street Gallery, and Lyceum Gallery. He has won several awards including honors from Guild Hall and the Remsenburg Academy. Steven Schreiber's personal approach to visual texture has become the signature of his photographic creations. Steven explains, "that capturing landscapes can be a great challenge—as each one inspires me to seek new perspectives." Steven also gives great consideration to color, light and shadows that vary throughout the day, and the different moods and emotions they create. "As with all of my photography, finding the life force behind each subject I encounter is my sole objective." Steven continues to bring new and stunning images to his many exhibits.
---
Exhibits at the Rosalie Dimon Gallery are a joint effort by East End Arts and the Jamesport Manor Inn to introduce exceptional artists and their work to the East End communities. This program is made possible with public funding provided by Suffolk County.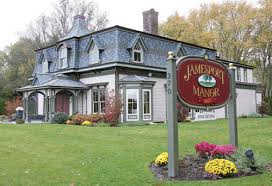 The Rosalie Dimon Gallery is located in the Jamesport Manor Inn
370 Manor Lane, Jamesport NY | 631-722-0500
Click here for more information about past exhibits at the Rosalie Dimon Gallery >>
For more information and to purchase work, contact Diane Burke, East End Arts Executive Director: 631-727-0900 or dburke@eastendarts.org
---
Click here to view and purchase her work at our shopeea.com online store >>