E-Motions: A journey of grief, acceptance, and recovery.
Elaine Lombardo

Riverhead Town Hall Gallery
*Please contact Town Hall as their hours of operation vary due to COVID-19
Monday - Friday, 9 am- 4 pm
Opening Reception
Tuesday, March 17, 6 pm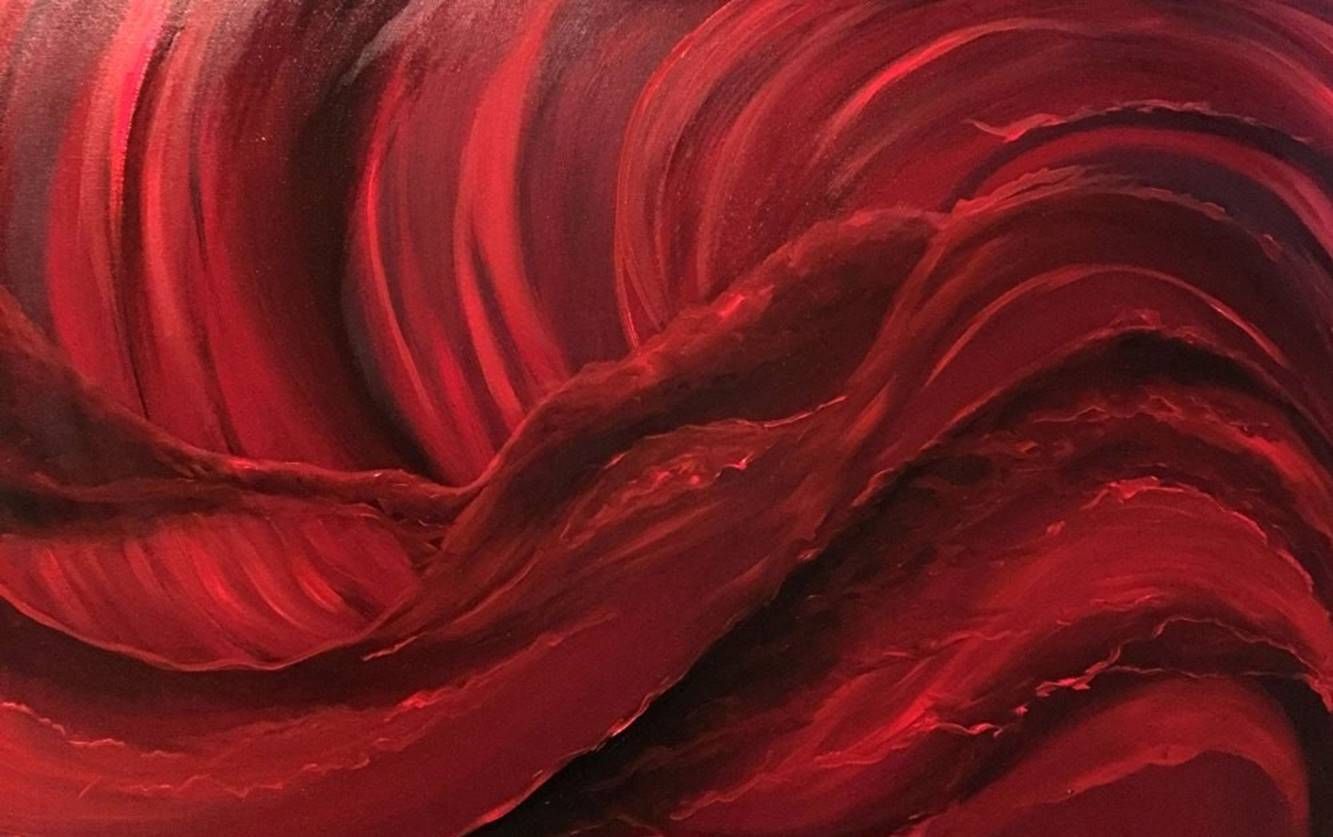 Artist Statement - Elaine Lombardo
My art is a reflection of emotional turbulence and driven by my commitment to mental health awareness. After suffering a great personal tragedy in 2017 I again returned to fine art to assist in my mental and emotional healing. The results are pieces which are deeply emotional and thoroughly subjective. What is brought by the viewer is what is taken away – some will see and feel deep sadness while another may see the same painting and feel great joy. I explore "emotional abstract" painting as it offers me the opportunity to express my emotions in a safe and free way without boundaries or expectations. The results are always unexpected as I approach each piece without a definitive image in mind, only introspective thought and feeling. Each piece starts with a pre-determined color scheme; I limit my palette to 2-3 colors plus black and white and then close my mind. I allow my emotions to take center stage and then freely begin to create. As the piece progresses it transitions several times until I finally see its destination and will move towards it. I do not limit myself to 2D works, my mediums also include digital composition, mixed media, resin art, and photography.
---
Artist Biography
I grew up as the daughter of a photo-realistic fine artist and one of the best designer/illustrators of the Madison Avenue age. My life was surrounded by art, music, literature, museums and galleries. It is all I have ever known and is the center core of my life.
I studied fine art and illustration at Parson's School of Design and the Fashion Institute of Technology, both in NYC. For over 30 years I have worked as a commercial designer, illustrator, and digital artist for agencies and private companies throughout NY and NJ. In addition to my commercial design career, I also own a natural soap and skin care company where I make "functional art" that I sell in local fairs and festivals as well as Europe. I have won several awards for my art and design work over the course of my career, and have been recognized by several organizations for my international natural skin care line including being nominated by Best in Long Island for 3 consecutive years.
---
Click here to view & purchase artwork at SHOPeea>>
---
The Riverhead Town Hall art exhibits are a collaborative effort on the part of East End Arts and the Township of Riverhead to support local artists and introduce their works to the community. The public is welcome; admission is free.
Always open to the public.
HOURS: Mondays - Fridays, 9:00 AM - 4:00 PM
LOCATION: Riverhead Town Hall, 200 Howell Avenue, on the corner of Howell and East Main Street, Riverhead, NY
PHONE: 631-727-3200
For more information and to purchase artwork, contact East End Arts: 631-727-0900 or info@eastendarts.org
Click here for information about past exhibits at the Riverhead Town Hall Gallery >>