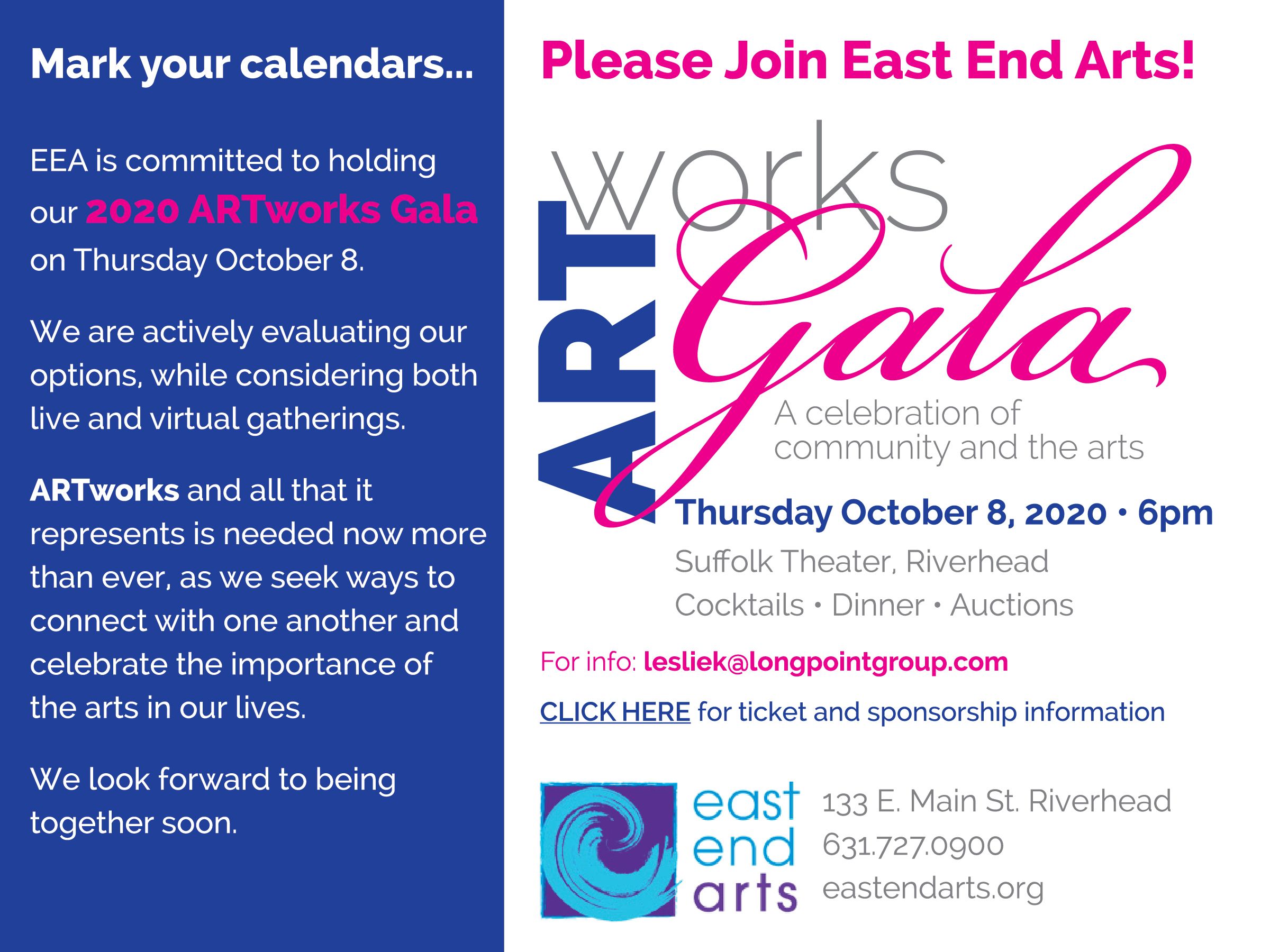 ---
Congratulations to Our 2020 Honorees!
Community Impact Award Recipient
Dave Gallo
Founder & CEO - Georgica Green Ventures
Excellence in the Arts
Gary M. Long
Portrait Artist - Frontline Heroes Program
Excellence in the Arts
Priscilla Calise, Anika Griffing, Franklin Mastrangelo, Aviv Nideroda, Grayson O'Neil, Selena Pereyra, Natalia Rahim, Indira Roth, Emily Solano, Anna Szarka, & Chloe Vargas
Students of EEA and The Peconic Ballet Theatre
 
---
Gary M. Long

Dave Gallo
Proceeds from this fundraising event support our mission to have a vibrant arts community on the East End that enhances individual and professional artistic development, stimulates community enrichment, economic development, and cultural tourism while encouraging a wide range of artistic expression through education, exhibition and performance, and collaboration across the community.
---
Tickets & Sponsorship
Click here to purchase tickets and/or to become a sponsor >>>
---
---
If you would like more information about East End Arts Annual Gala or would like to become a volunteer or sponsor,
please contact Monique Parsons at mcutone@eastendarts.org
---
---
Special Thanks to our 2020 ARTworks Gala Sponsors!
Silver
American Portfolios Foundation
Patricia and Tom Cruso
Bronze
Eileen McGuire and John McLane
Copper
Peconic Bay Medical Center
People's United Bank
Riverhead Building Supply
Benefit Committee
Frederic Cohen
Anita and Chris Nigrel
Alice and James Van de Wetering

Sponsor list in formation as of July 2020
---