Mosaic Street Painting Festival 2020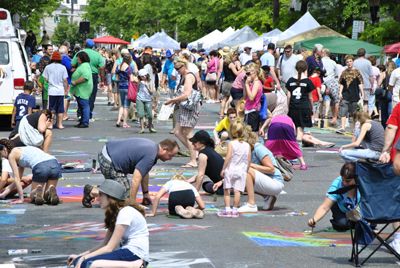 Community Mosaic Street Painting Festival is typically a Memorial Day Weekend tradition where families and friends enjoy the creative spirit together. This year, join all the artists, musicians, and lovers of the arts, young and old, as they virtually gather on East End Arts' website and social media platforms for this celebration of the arts, centering around the Street Painting Festival, fashioned after the Italian street painters "Il Madonnari", a street chalk art form dating back to the 16th century, as well as activities and entertainment for everyone. Street painting squares sponsored by businesses, families, and individuals are used as a canvas for inspirations in chalk.
Click on Community Mosaic under the Programs & Events tab to view this virtual event on September 6, 2020.