Meet the Masters FREE Art Class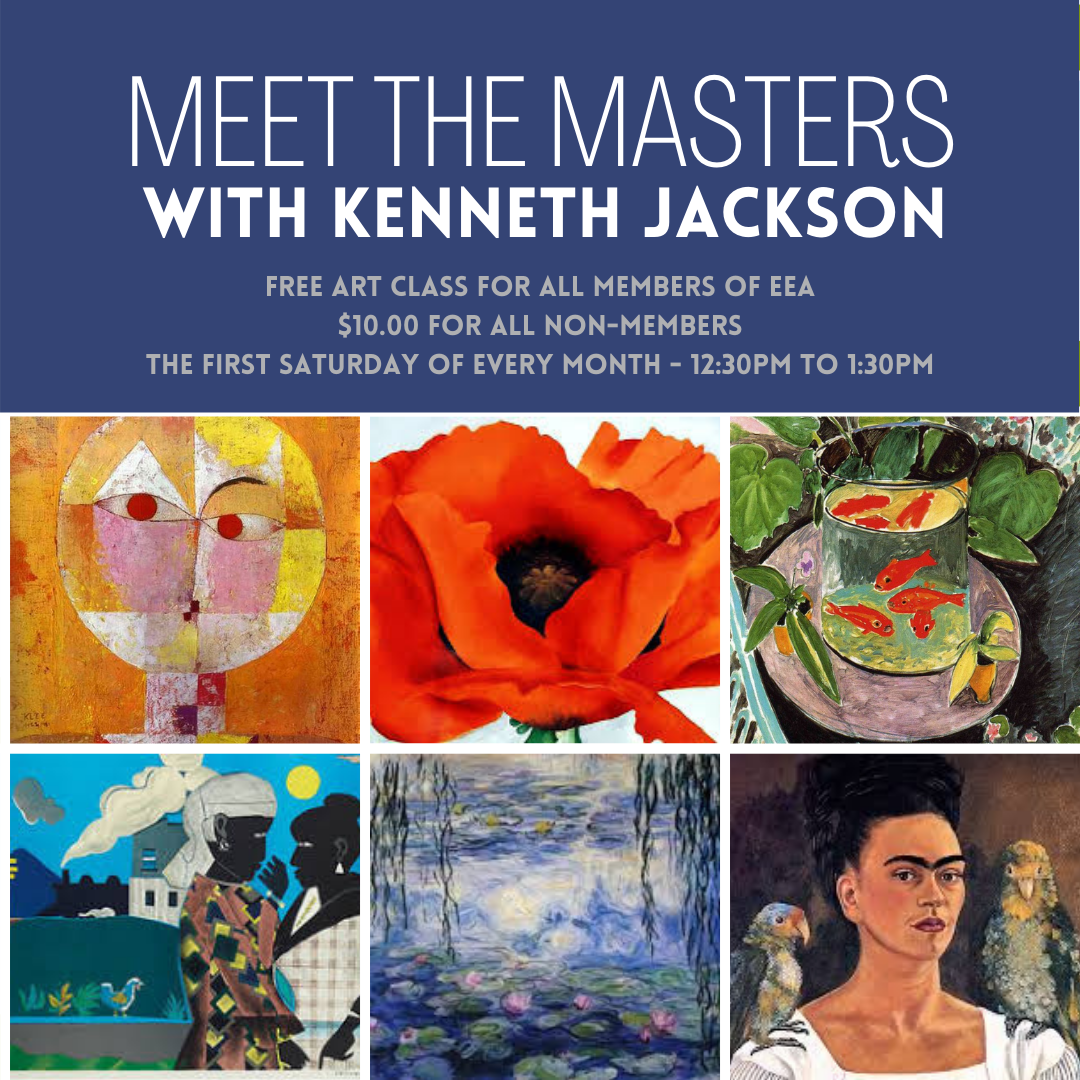 This program is free for our EEA members and only $10 for anyone who wants to join the class. You will learn about the lives of the artists and how they have contributed to the art world, as well as create a wonderful art project. You are welcome to bring your own supplies, or pay a small fee of $5.00 (payable in cash at the start of class) if you wish to utilize EEA's art supplies for the class. We will post the artist each week. A material list will be supplied at registration.
Class is limited to 11 students. Social distancing guidelines will be maintained. Masks must be worn for the duration of class.