Adult Holiday Paint Party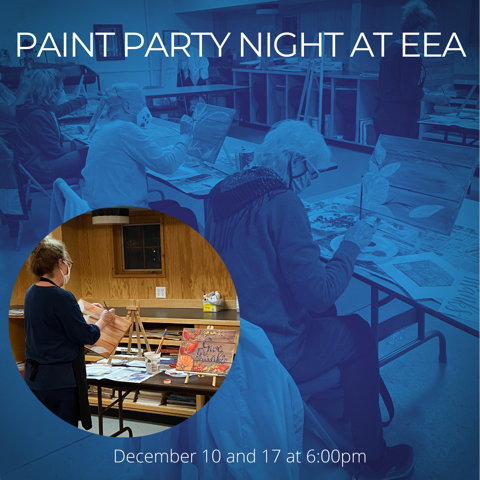 December 17th at 6:00 p.m.
in the Carriage House Studio • a large, well ventilated studio space
Limited seats available to encourage social distancing practices
11 students permitted per session.
A waiting list will be kept for registrations beyond 11.
EEA supplies paint, pallets, canvas, and brushes!
$25 per person
Bring a group of 8 & the organizer attends for FREE!
*Face coverings must be worn at all times