Special Valentine's Meet the Masters Event - Free Event Registration!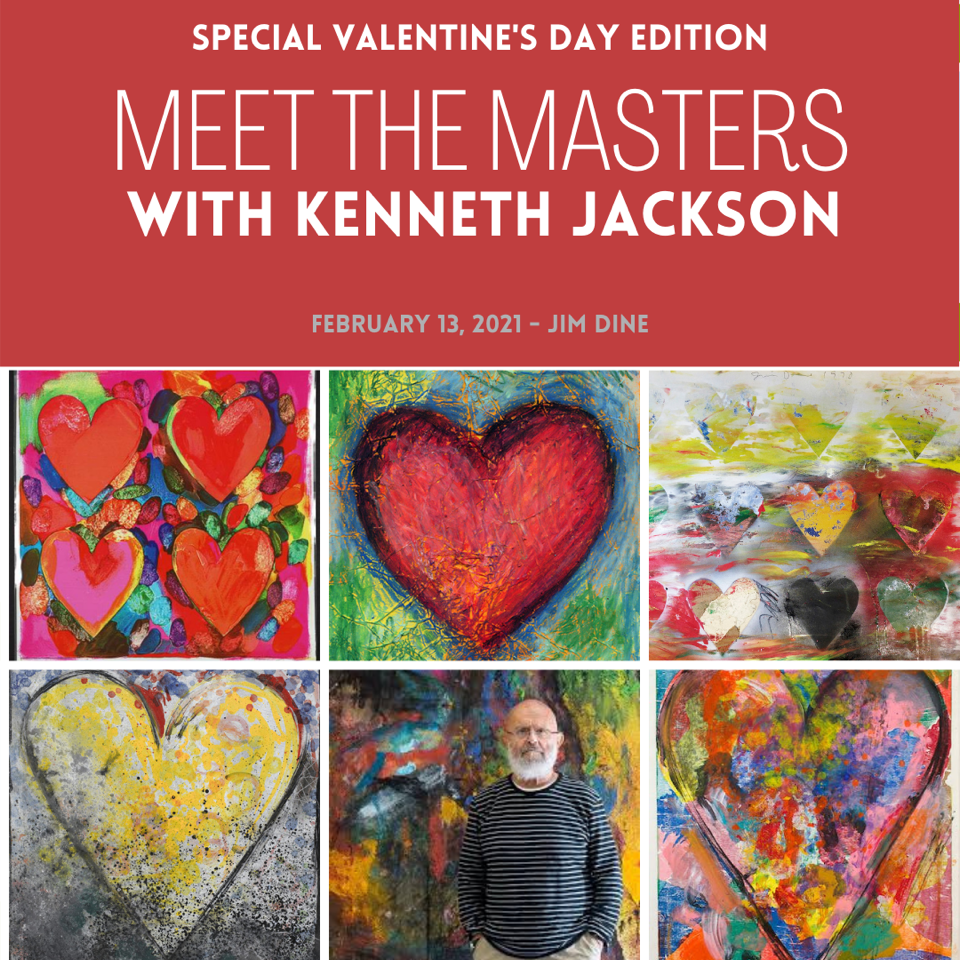 A special additional Saturday Meet the Masters Valentine's Day edition. Students are introduced to artist Jim Dine's beautiful abstract hearts and and then create their own Valentine's Day Masterpiece.
Students work in the medium of their choice or pay for supplies and choose what we have available at EEA.
A 12 x 12 canvas is recommended with acrylic paint.
Students are able to take artworks home or donate your work to be delivered to Peconic Landing residents!
Spread the love! Show everyone what the heart really represents!
This program is FREE for EEA members and only $10 for Non-members!
Students are welcome to bring their own supplies or pay a small fee of $5.00 (payable in cash or online) if you wish to utilize EEA's art supplies for the class.
A material list will be supplied at registration.
Saturday 12:30 p.m. to 2:00 p.m.
2/13/2021
Cost:
Members: $0
Non-members: $10.00
Supplies: $5.00 if students would prefer to utilize EEA's supplies.
Click the link below to register.