After School Art with Melissa Haupt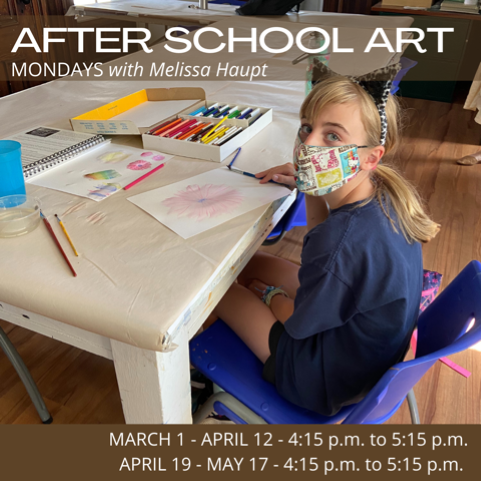 After School Art with Melissa
instructed by Melissa Haupt
Melissa has been teaching art for 22 years in the Riverhead school district and now shares her expertise with the students of East End Arts.
Melissa brings experience and creativity to this after school art class. Children will work on multi media projects, concentrating on one project per class.
Melissa introduces students to various artists and their mediums and encourages them to create their own masterpieces.
Creativity involves critical thinking, planning, and focusing your attention. Children learn through this process as different parts of the brain jump into action. They might discover something they never knew before, learn how to solve a problem, or figure out a new way to look at or do something.
Cost
Single Class
Member - $22
Non-member - $27
Five classes per session
Member - $100
Non-member - $120
Supplies included
Mondays, 4:15 p.m. to 5:15 p.m.