Homeschool Art with Karen Noack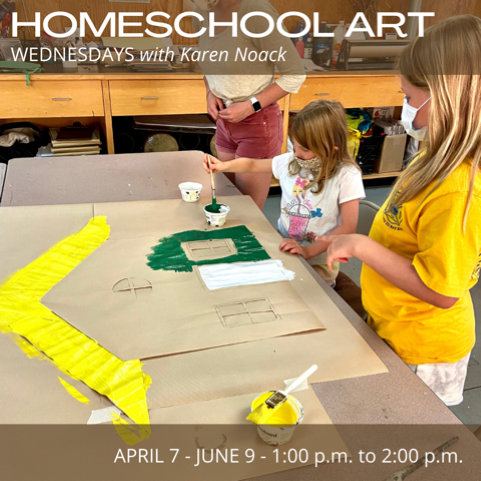 This art class provides creative age appropriate curriculum covering a little art history as well as an exploration of many different mediums to include pastels, watercolor, sculpture, printmaking, and various crafts. Students will learn new skills while exploring various cultures and the artwork of both the old masters and contemporary artists.
Meets all Homeschool art requirements.
Wednesdays, 1:00p.m. to 2:00p.m.
April 7, 14, 21, 28, May 5, 12, 19, 26, June 2, & 9
Cost:
10 week session:
Members - $200.00
Non-members $240.00
Per class cost:
Members - $22.00
Non-members $26.00