Mommy & Me Art Explorations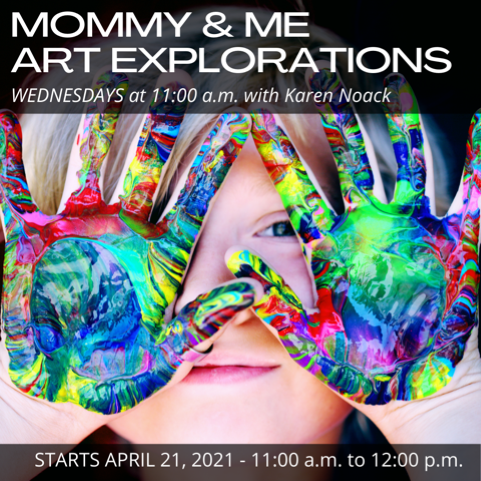 Preschool art is meant to be messy. Exploring one's creativity is a fun way to bond with your child. Creativity has also been shown to foster mental growth in children by providing opportunities for them to try out new ideas, and new ways of thinking and problem solving. Karen's class will help to promote social, emotional and intellectual growth through exploring the process of art.
Wednesdays
April 21, 28, May 5, 12, 19, 26, June 2, 9, 16, 23
You may purchase per visit, or receive a discounted rate, purchasing five classes - these classes can be used any time during the 10-week class.
Five classes for member $100
Single class for member will be $22.00
Five classes for non-member $120
Single class for non-member will be $26.00
All materials included