EEA Rocks Spring Performance Group LIVE! at Alive on 25!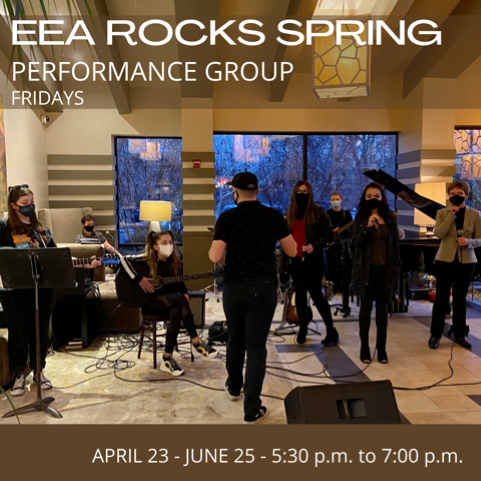 EEA Rocks Performance Program - SPRING
Directed by Nicholas Bavaro and John Tocco
Students are required to be proficient at an intermediate to advanced level in an instrument of choice: vocals, guitar, bass, drums or keys (other instruments are also welcome); in order to participate.
The group works together as a band. Students learn the basics: setting up your equipment, understanding a PA system, working a mic, harmonizing vocally, learning to play with other band members, learning to take solos; as well as the introduction to new genres of music.
The bands are directed by Nicholas Bavaro (drums) and John Tocco (guitar/bass).
Students work on mastering skills such as; playing together as a band, timing, and most importantly, performance and stage presence. At the conclusion of each session, students will perform to exhibit growth of each student.
Cost:
Members - $225.00
Non-members - $270.00
Spring Sessions (10 sessions)
Fridays
April 23, 30, May 7, 14, 21, June 4, 11, 18 & 25, July 1, 2021