25th Annual Community Mosaic Festival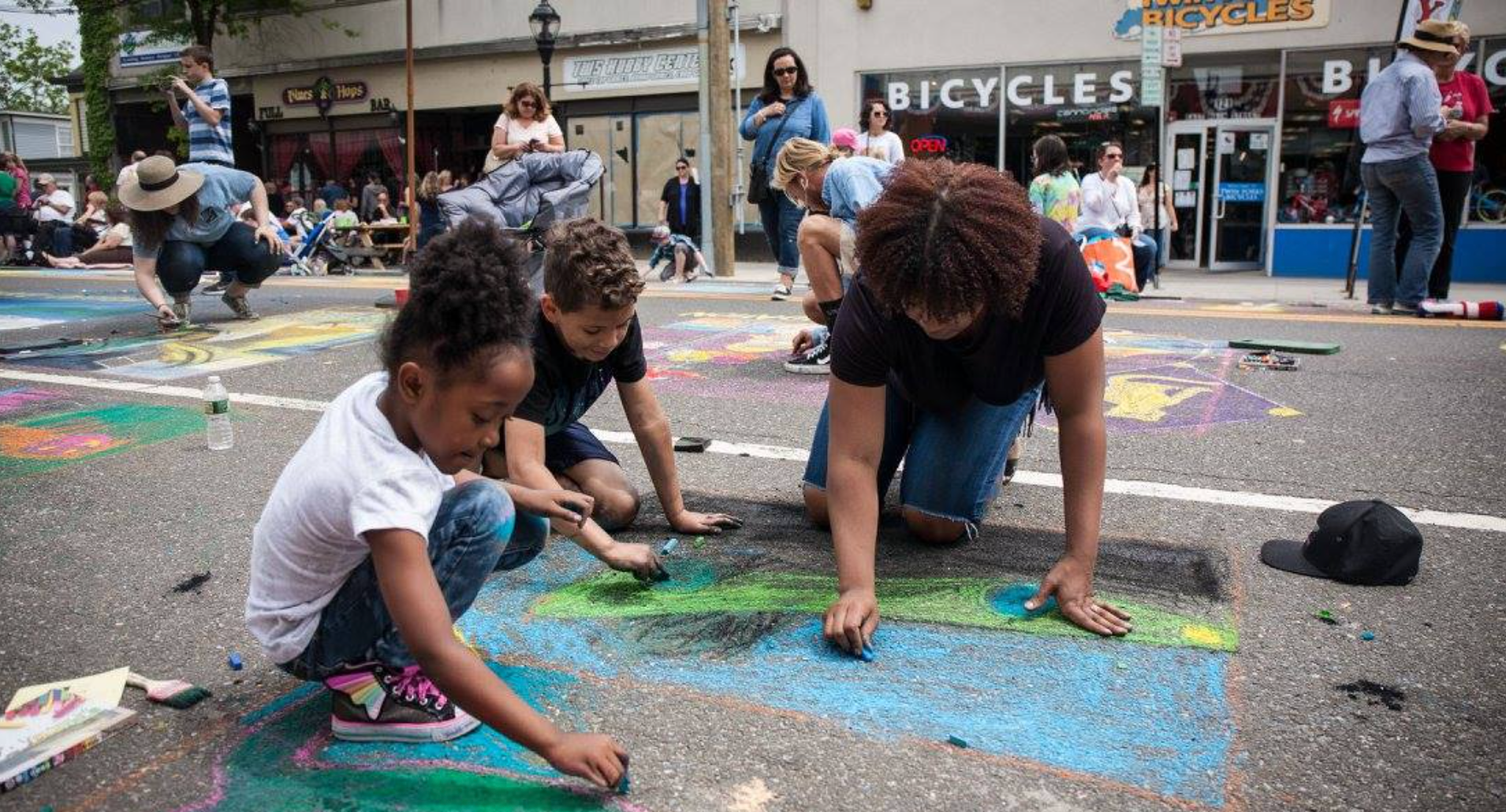 25th Annual Community Mosaic Street Painting Festival
Sunday, September 5, 2021 • 12 p.m. - 5 p.m.
Raindate • Monday, September 6, 2021 • 2 p.m. - 5 p.m.
Questions? mparsons@eastendarts.org
Location: Downtown Riverhead and on the green at East End Arts at 133 E. Main Street, Riverhead, NY
Typically, a Memorial Day Weekend tradition where families and friends enjoy the creative spirit together. This year, EEA will be hosting their 25th Annual Community Mosaic Street Painting Festival on the Sunday of Labor Day Weekend. Join all the artists, musicians, and lovers of the arts, young and old, who gather on the grounds of East End Arts and along the Peconic River for this day-long celebration of the arts, centering around the Street Painting Festival, fashioned after the Italian street painters "Il Madonnari", a street chalk art form dating back to the 16th century, as well as activities and entertainment for everyone. Street painting squares sponsored by businesses, families, and individuals are used as a canvas for inspirations in chalk.
Fun For The Whole Family
• Street Painting
• Crafts Fair
• Fine Arts Festival
• Live Music
•Drumming
• Dance
• Craft & Artisan Vendors
• Theatre
• Children's Activities & Family Fun
• Local Restaurants
For more information, contact Monique Parsons at mparsons@eastendarts.org or 631-727-0900 x303