Ultimate Studio - Painting & Drawing (Adults & Teens) - NEW TIME!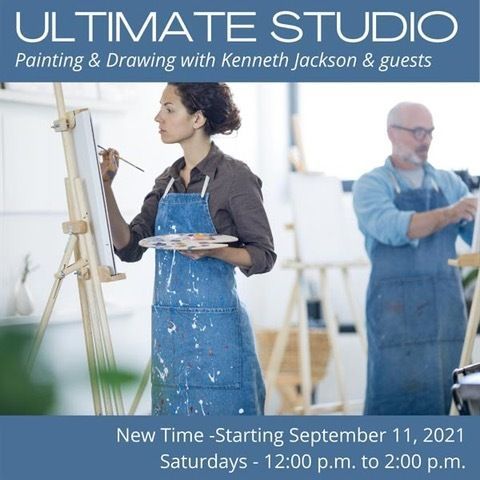 Ultimate Studio - Drawing & Painting Course with Kenneth Jackson
4 Class Course
This unique painting & drawing course will delve into the basics of drawing and painting. Each week the student concentrates on different styles, paint mediums, and subject matter, mastering a portrait, then a figure, then still life, then abstract and maybe landscape too. This class is suited for all levels and works as a true studio class. Each person walks away with a sense of accomplishment and determination, with improved skills to push them even further in their art journey. The goal is to complete a premium art piece each session.
Please bring your own supplies, canvas, paints, paper, etc. Easels, brushes and other basic supplies will be provided. Other materials will require a $5 fee per class.
Saturdays, 11:30am to 1:30pm
Fall Session #1 - September 11,18, 25, & October 2
Fall Session #2 - October 9, 16, 23, & 30
Fall Session #3 - November 6, 3, 20, & December 4
4 Classes per Session 
Cost per Session:

Member - $160.00

Non-member - $192.00

If you wish to utilize EEA supplies you will be charged an additional $5.00 per class.